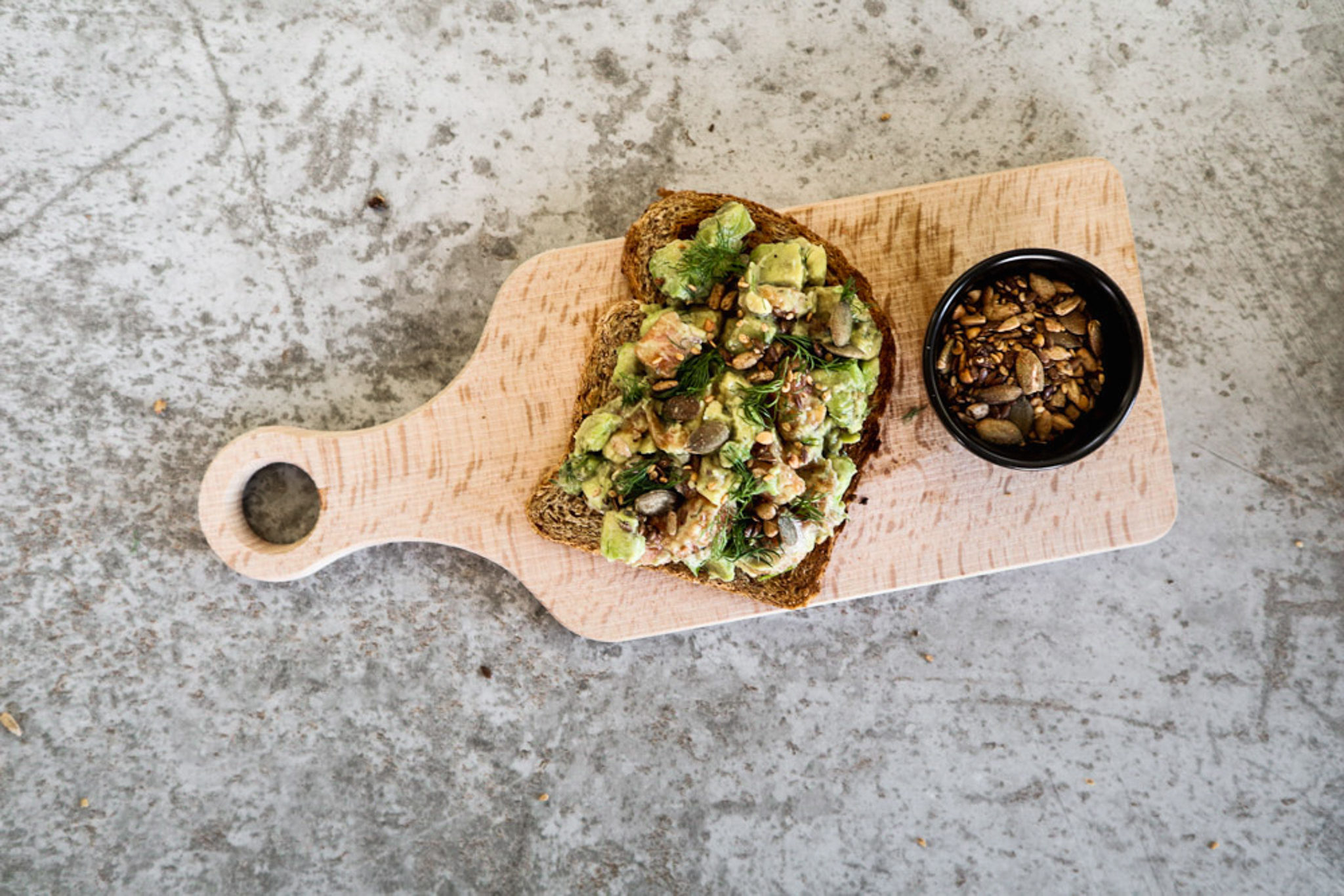 INGREDIENTS
2 tablespoons XAVIES' Pure Toasted Seeds Granola 
400 g of salmon fillet
2 avocados
Soy sauce
2 tablespoons of Greek yogurt
juice of half a lime
dill
pepper
salt
PREPARATION
Start by cutting the salmon into small pieces.
Then peel the avocado and cut it into small pieces.
Add the avocado to the salmon.
Then add the dill, lime, soy sauce, pepper, salt and Greek Yoghurt and mix well.
Add the XAVIES 'Pure Toasted Seeds when serving and top with some extra dill.
Tip: you can always make a toast with salmon! ;)
SIMILAR RECIPES
Met Pure Toasted Seeds