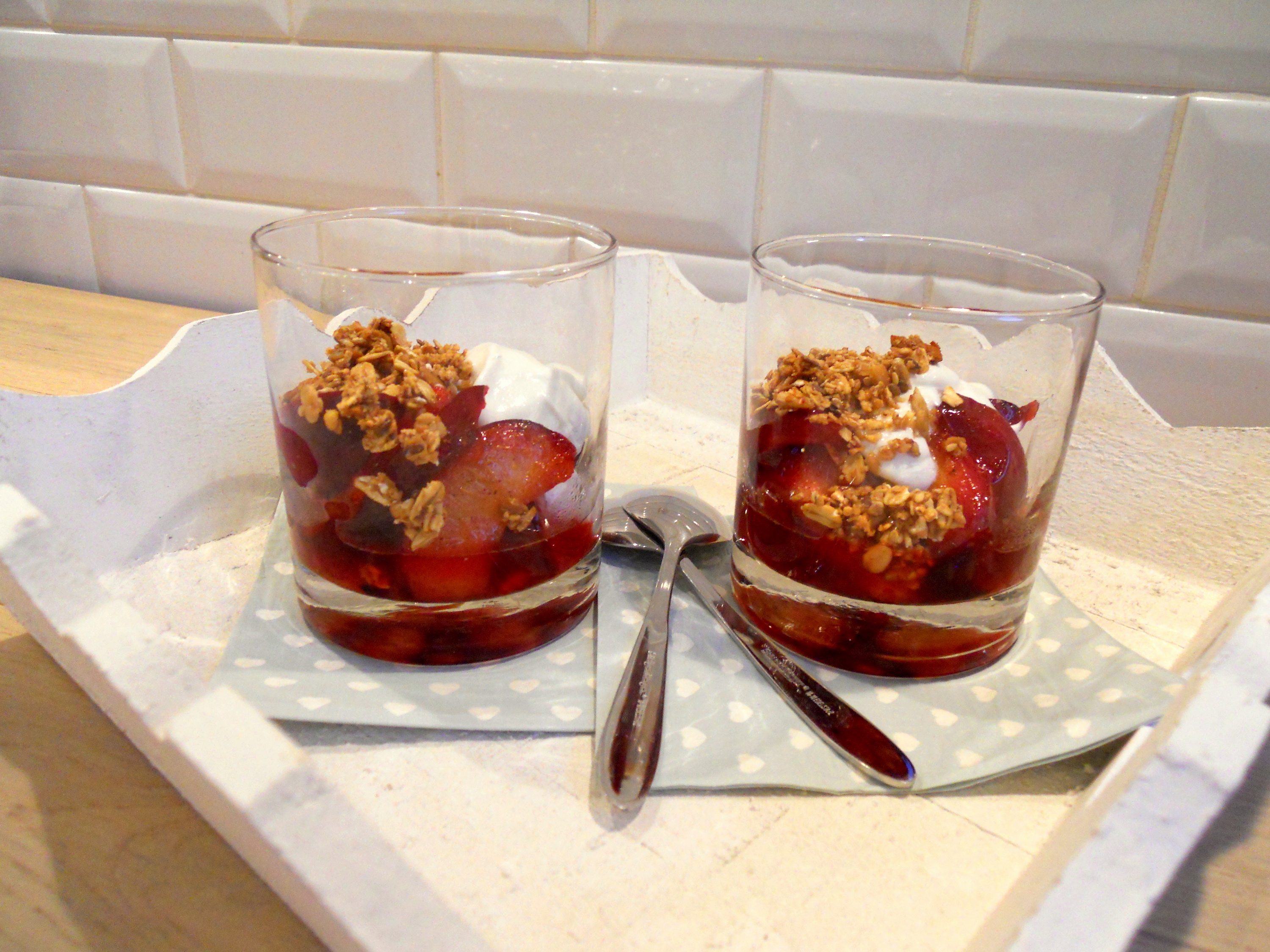 INGREDIENTS
6 prunes
1 bio lemon
1 vanilla pod
1 el honey
50 ml of coconut milk
125 g of mascarpone
60 g XAVIES' Nuts Seeds
PREPARATION
Preheat the oven to 200 ° C.
Cut the plums into wedges, remove the kernel. Cut the vanilla pod in half lengthwise and scrape out the seeds.
Put the empty vanilla pod, the vanilla seeds together with the prunes and the honey in an oven dish. Grate the zest of the lemon and add the juice of the lemon. Mix everything well and put in the preheated hot air oven for 15 minutes.
Meanwhile, put the coconut milk together with the mascarpone in a mixing bowl. Beat briefly to an airy, thick mass.
To serve, pour a few pieces of roasted prunes into a glass, spread some coconut cream over it and finish with a spoonful of XAVIES' Nuts Seeds Granola. Serve warm and warm.
Do you like hot fruit, with crunchy granola? Discover this granola dessert with red fruit and mascarpone.
SIMILAR RECIPES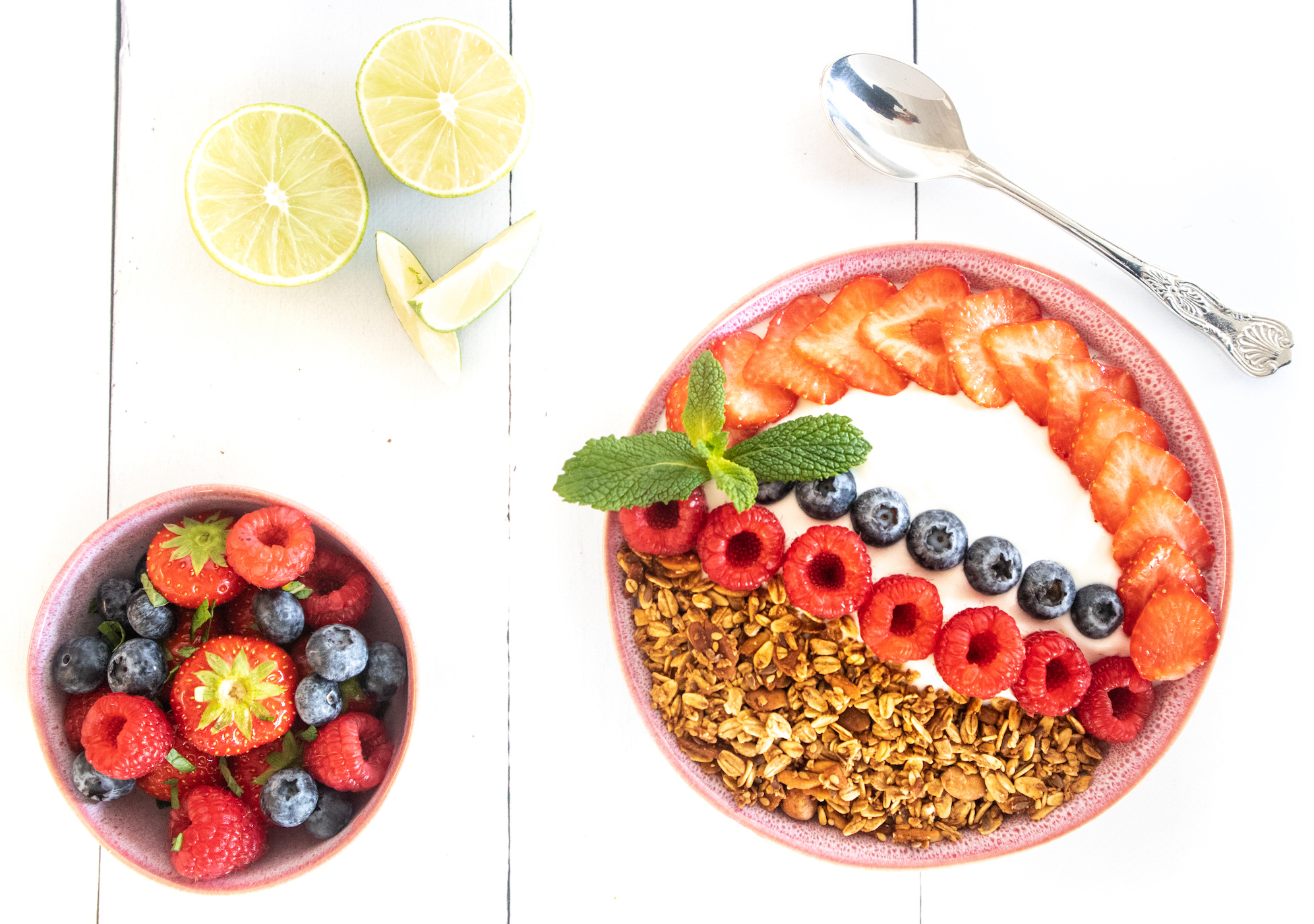 Met Nuts-Seeds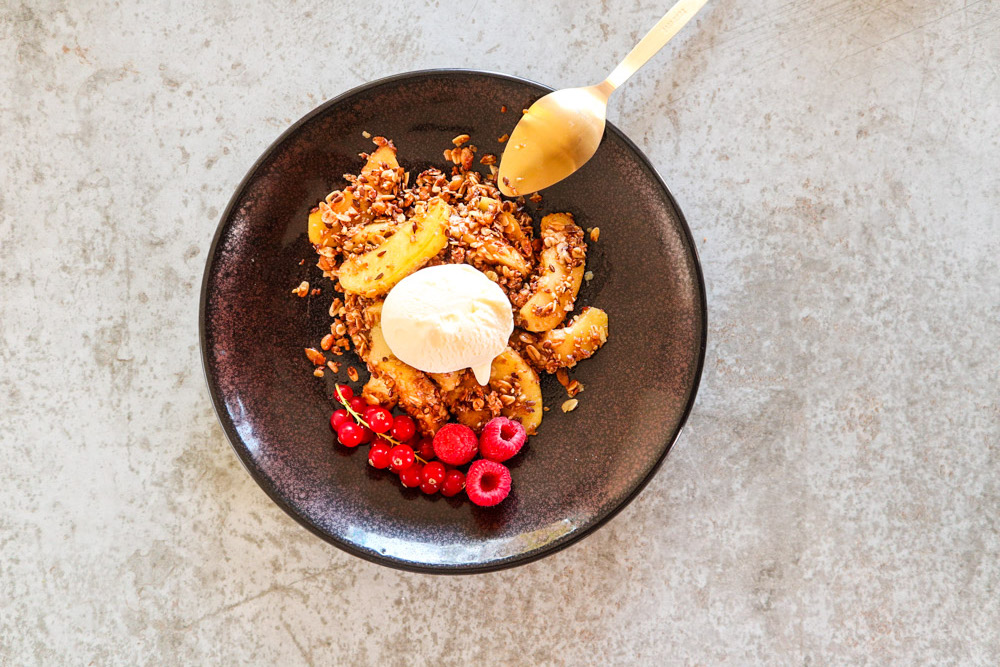 Met Nuts-Seeds