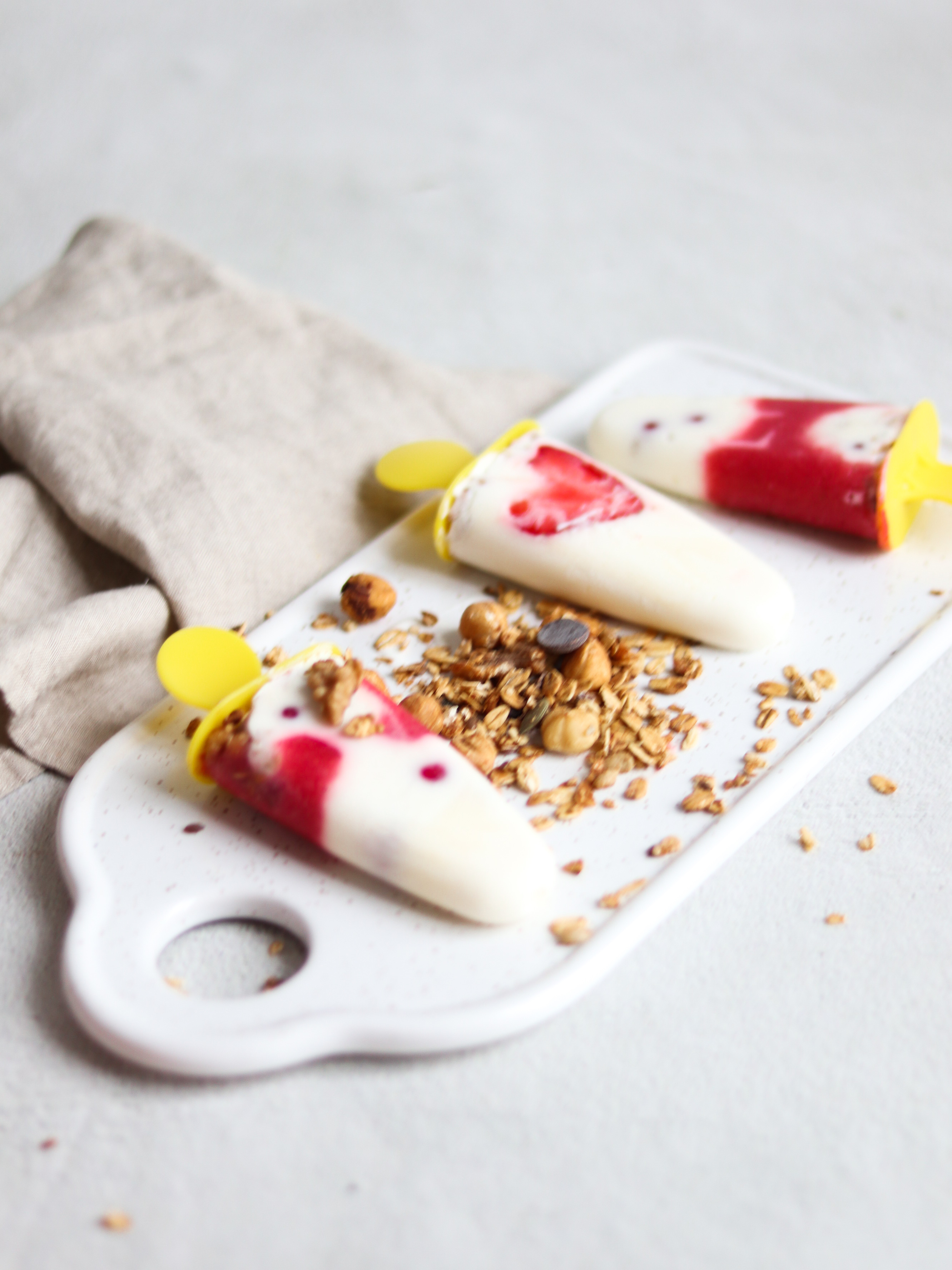 INGREDIENTS
350gwhole Greek yogurt
1 tbsp agave syrup
1 banana
100g pineapple
6 strawberries
2 tbsp raspberry powder
dash of (coconut) water or milk of choice
Ice cream moulds
PREPARATION
Mix the agave syrup into the yoghurt and set aside. Blend the banana and pineapple in a blender until smooth and pour into a separate bowl. Then blend the strawberries, raspberry powder and coconut water in the blender and set aside.
Take the ice cream moulds and fill them halfway with yoghurt, then add a quarter of pineapple smoothie and one quarter of strawberry smoothie. You can choose the order of the layers yourself, be creative!
We made ours with one layer of pineapple, to which we added a layer of yoghurt, followed by a layer of strawberry and finally a second layer of yoghurt
Sprinkle the last layer with XAVIES' Coconut-Cinnamon Granola for a crunchy surprise in the last bite of your ice cream!
TIP: Add small berries to the yoghurt or place thin fruit slices in the ice cream moulds for an extra fruity result.