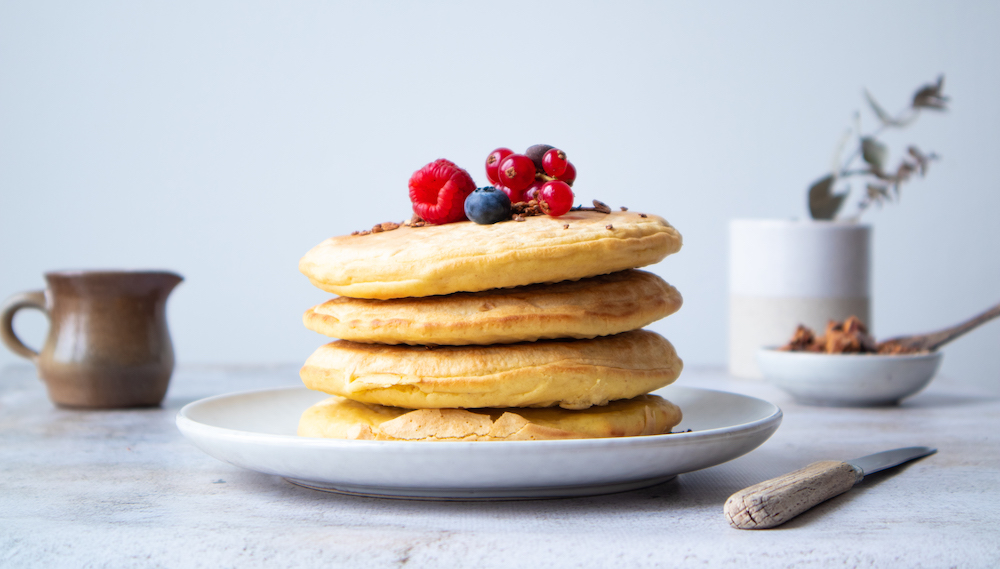 Have you heard of this hip version of the classic oatmeal pancakes? Easy and delicious!
INGREDIENTS
8 full tablespoons of mixed  XAVIES' Nuts&Seeds Granola
4 tablespoons wholemeal flour
4 ripe bananas
4 eggs
Two shoots of milk or soy milk
Butter (I use the round baking sheets from Okay instead of butter, very easy and reusable)
PREPARATION
Start by finely mixing the granola.
This is easily done in a blender or with a hand blender.
Then you take a measuring cup and put in all the other ingredients, mix it with a hand blender or blender into a nice batter.
Then you take a large frying pan and make 2 to 3 small pancakes at a time.
From this amount of batter I have about 15 small pancakes at a time. You can easily store them in a sealed container for several days in the refrigerator. Serve the pancakes with some fresh fruit, honey, cinnamon, jam, sugar or some extra granola topping.
SIMILAR RECIPES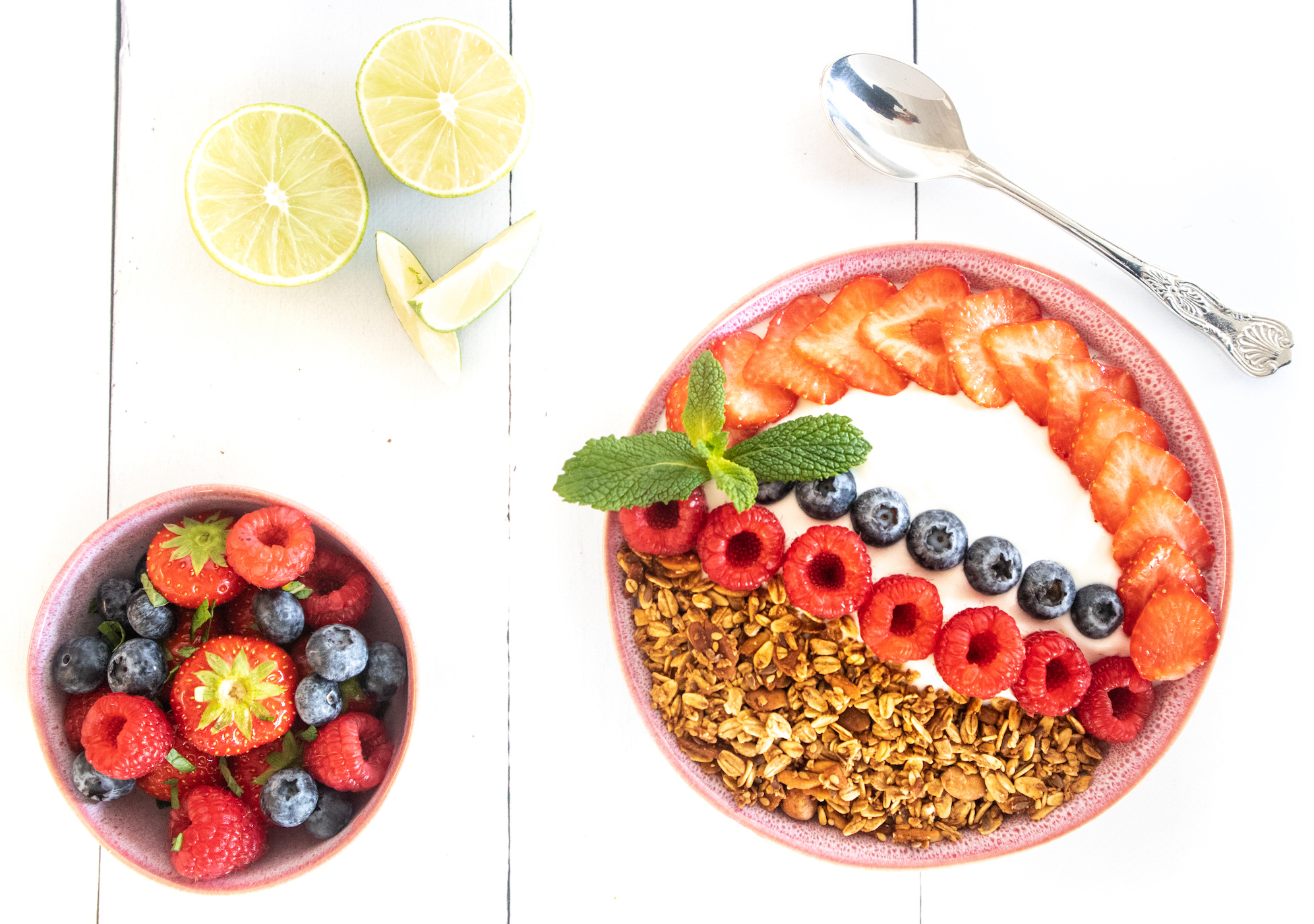 Met Nuts-Seeds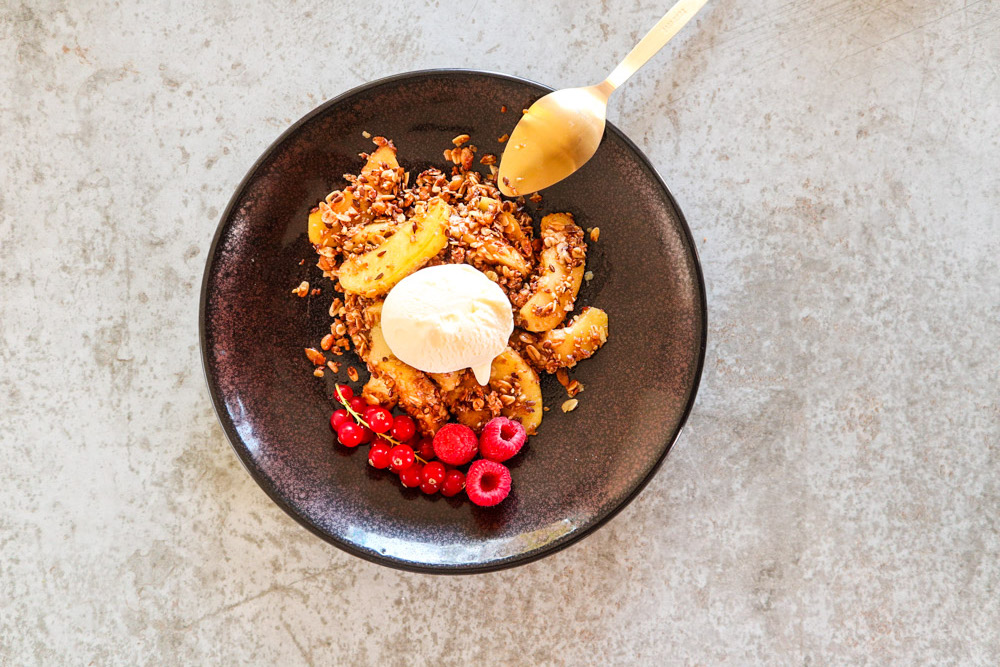 Met Nuts-Seeds