XAVIES' Granola Chocolate Chip Cookies
If you like chocolate, nuts and cookies, then you should really try this recipe! Chocolate chip cookies are typical American! Granola also originates in America!
Perfect for combining the two into a delicious, healthy snack!

Ingredients for 10-15 biscuits
40 g of candy sugar
2 tbsp rapeseed oil
only drops of vanilla extract
a pinch of salt
¼ kl baking powder
1 protein
40 g self-raising flower
40 g XAVIES' Nuts&Chocolate Granola
30 g hazelnuts
40 g of fondant chocolate.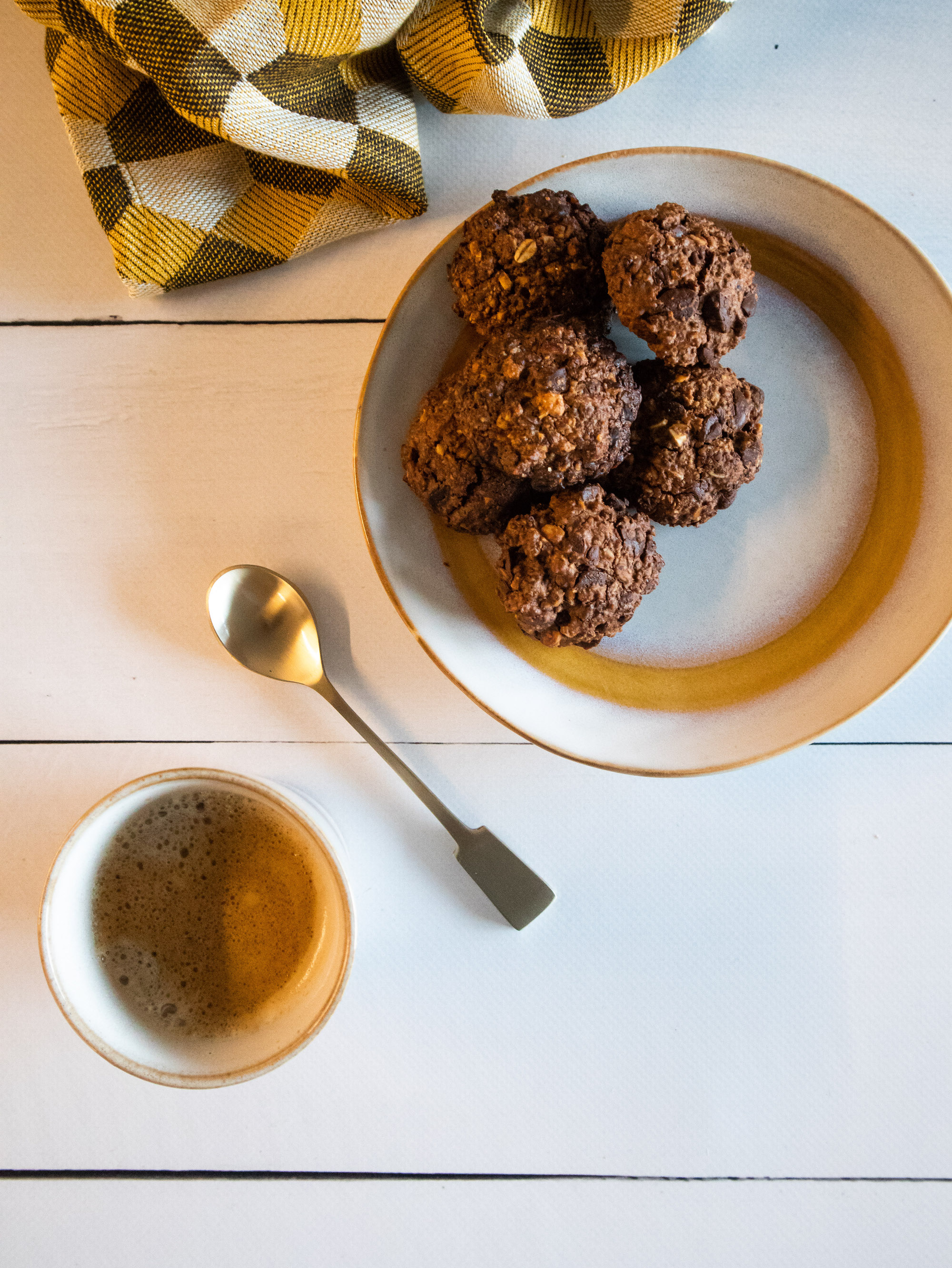 Preparation
Preheat the oven to 180 ° C.
Chop the hazelnuts roughly. Break the chocolate and roughly chop into pieces with a knife.
Mix the sugar, oil, vanilla extract, salt, baking powder and protein in a mixing bowl.
Add the flour, the chocolate granola, the chopped hazelnuts and the chocolate pieces and stir well.
Take a baking sheet and place a sheet of baking paper or silicone mat on it.
Use 2 teaspoons of scoops of dough on the baking tray. Leave enough space between the cookies. Push all the heaps flat into a series of cookies that are the same size.
Bake the cookies at 180 ° C for 10 min.
Tip: the candy sugar can possibly be replaced with coconut blossom sugar, the cookies will be a little more tender.
Are you looking for even more inspiration for healthy biscuits with crunchy granola? Then also try these wholemeal spelled cookies with XAVIES 'granola double-chocolate