Handmade granola - Free delivery above €25 - 10% discount above 5kg
Marie Green
Iced Tea with lemon, lime and fresh mint
Ingredients for 1l of ice tea: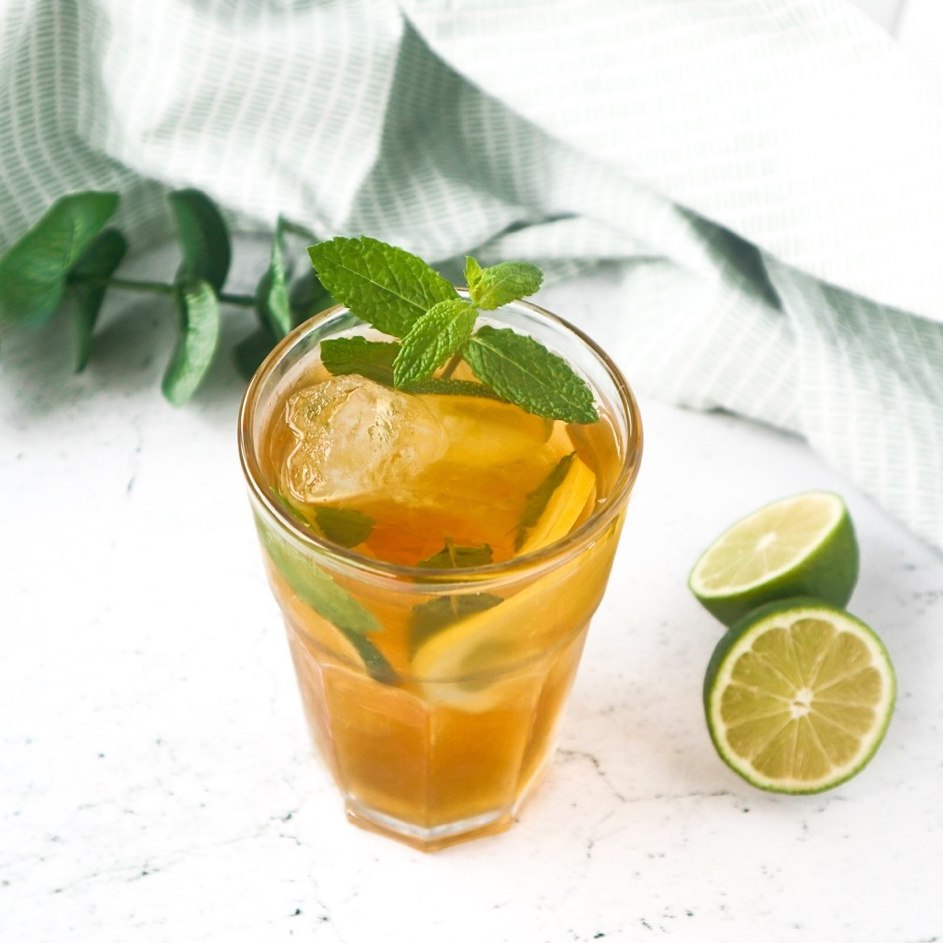 Preparation :
Bring 250 ml of water to the boil and add the teabag. Leave to draw for 10 minutes, then remove the teabag and let the tea cool down. Pour the tea into a glass beverage dispenser and add 750 ml of cold water. Add the ice, lemon and lime slices and fresh mint.
Tip: use organic lemons and limes. As they are not treated with wax or other substances, it is completely safe to add unpeeled limes or lemons to the iced tea!