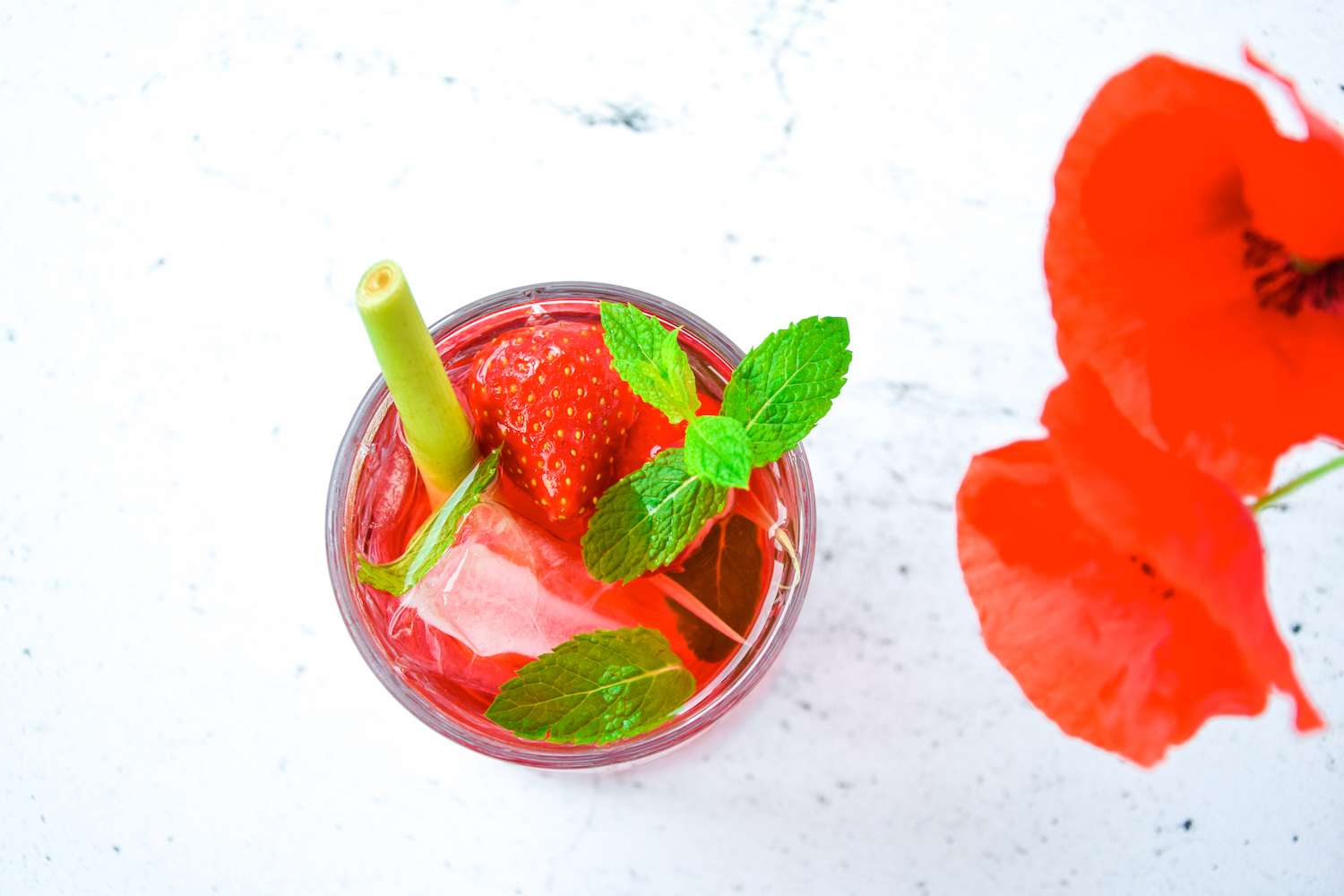 This simple recipe for ice tea is ideal if you are looking for refreshment for the whole family on hot summer days. Moreover, in this recipe no unnecessary sweeteners are added, because the strawberries already give a sweet taste. This makes the tea not only delicious but alsovery healthy!
INGREDIENTS
2 teabags Marie Red
1l water
5 stems of lemongrass
5 strawberries
fresh mint
ice
PREPARATION
Using a sharp knife, make a few notches in the lemongrass and cut the strawberries in half. Bring 250 ml of water to the boil and add the teabags. Leave to draw for 20 minutes, then remove the teabags and let the tea cool down.
Pour the tea into a glass beverage dispenser and add 750 ml of cold water. Add the ice, lemongrass, strawberries and fresh mint.