Raspberry nicecream with XAVIES' granola topping
On hot summer days we long for a refreshing snack! An ice cream, mmmm, everyone's favorite. What if I told you that you can make an ice cream that consists of 100% fruit? No milk, no cream, no sugar, just delicious sweet fruit! Very simple to make yourself, the only thing you need is a blender!
I made this raspberry ice cream with raspberries from my own garden. My little garden provides me with plenty of them so I can always put some in the freezer for later. And precisely that is the secret of a delicious fruit ice cream, a nicecream, based on frozen fruit. Raspberries, together with some banana, make for a velvety ice cream that will delight young and old!
The preparation is not difficult at all, and the ice cream is ready in no time.
Ingredients
250 g frozen raspberries (or other red fruit)
1 large ripe banana cut into pieces
a handful of strawberries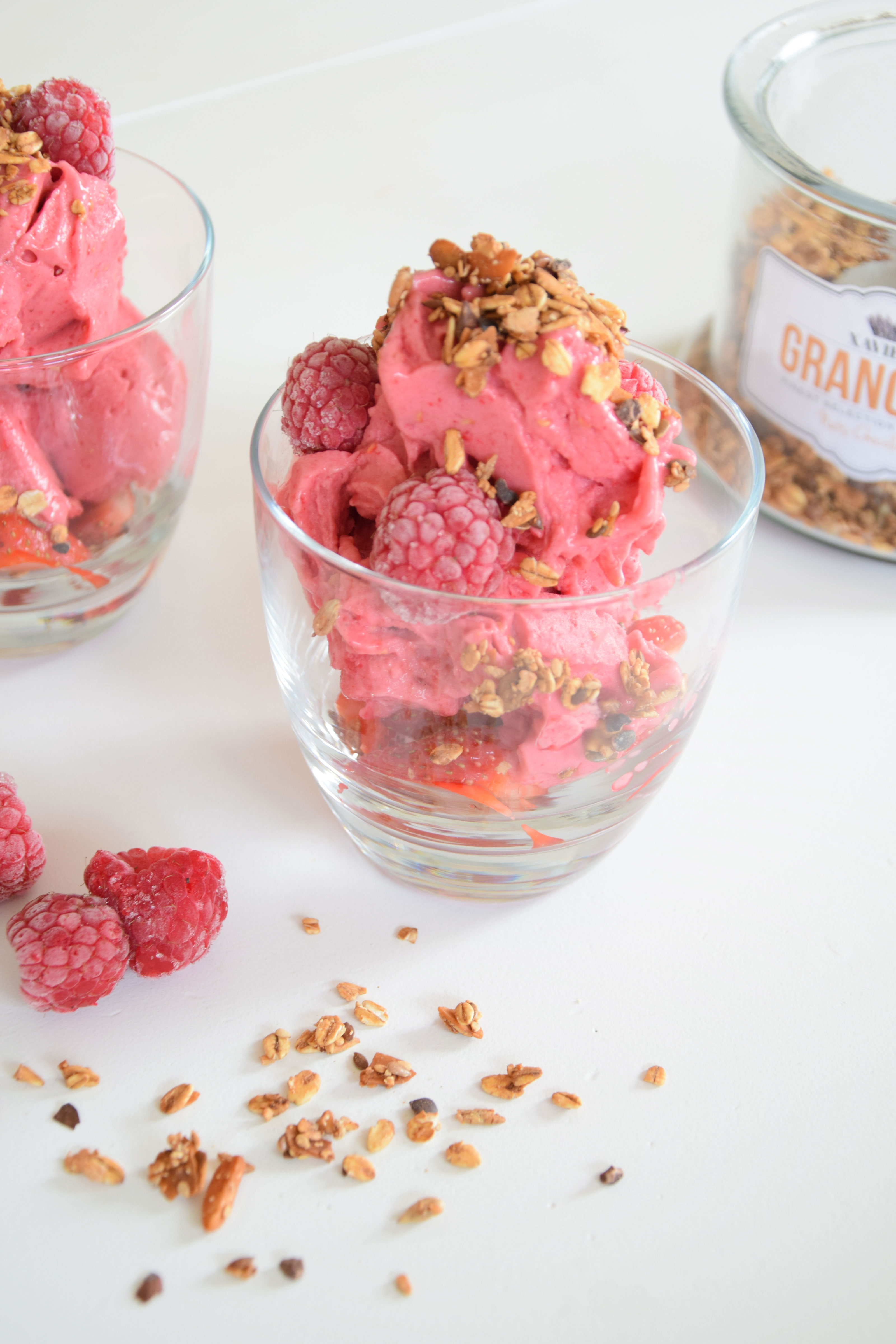 Preparation
Blend the raspberries together with the bananas in your blender until you get a nice velvety ice cream texture.
If your blender is not that powerful, add an extra ripe banana and stay close to your blender!
Voila, your ice cream is ready!
Cut the strawberries into pieces and put them in a glass. Put the raspberry ice cream on top. Finish with some frozen raspberries and XAVIES' GRANOVIE nuts-chocolate as crispy topping.
Tip
If you like a fruity snack, then take a look at the apple sandwich with granola recipe