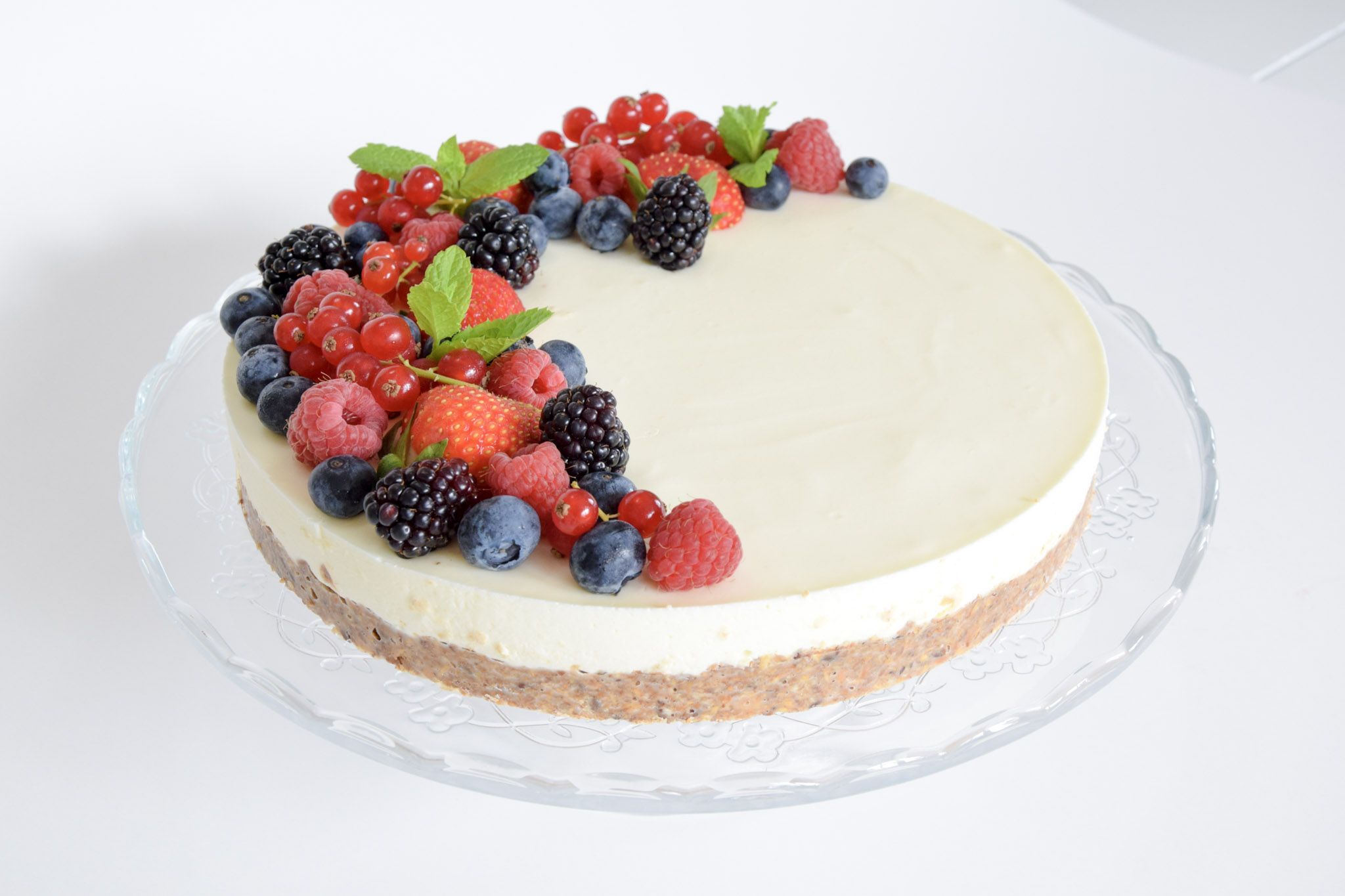 INGREDIENTS
For a 24 cm cake
Ingredients
for the bottom:
250 gr Xavies' Granovie coconut-cinnamon granola
150 gr coconut fat
zest of a half lemon
for the filling:
4 sheets of gelatin
60-75 ml lemon juice (about 1 1/2 lemon)
6 tablespoons sugar
250 ml whipped cream
375 grams Greek yogurt
PREPARATION
For the bottom:
Melt the coconut fat. Crumble the granola in a food processor (you can also do this with a plastic bag and a rolling pin). Mix the ground granola with the coconut fat. Add the zest of about half a lemon. Fill the bottom of a spring form with the mixture and press it down well. Allow to stiffen in the refrigerator for at least 1 hour.
For the filling:
Soak the gelatine sheets in cold water. Squeeze the lemons and put the juice in a saucepan together with 1 tablespoon of sugar. Heat on a low heat. Squeeze the gelatine sheets well and add them to the warm lemon juice. Dissolve while stirring. Turn off the heat and let the lemon juice cool down.
Add the remaining 5 tablespoons of sugar to the whipped cream and beat until firm. Set aside.
Stir in the Greek yogurt with a spoon, add to the chilled lemon juice and stir with a beater. Spoon the whole mixture through the whipped cream.
Remove the bottom from the refrigerator and pour the mixture onto it and smoothen it out. Tap the form a few times on the worktop to get the air bubbles out.
Put in the refrigerator to stiffen up for at least 4 hours, but preferably the whole night.
Decorate as desired.
SIMILAR RECIPES
Met Coconut-Cinnamon