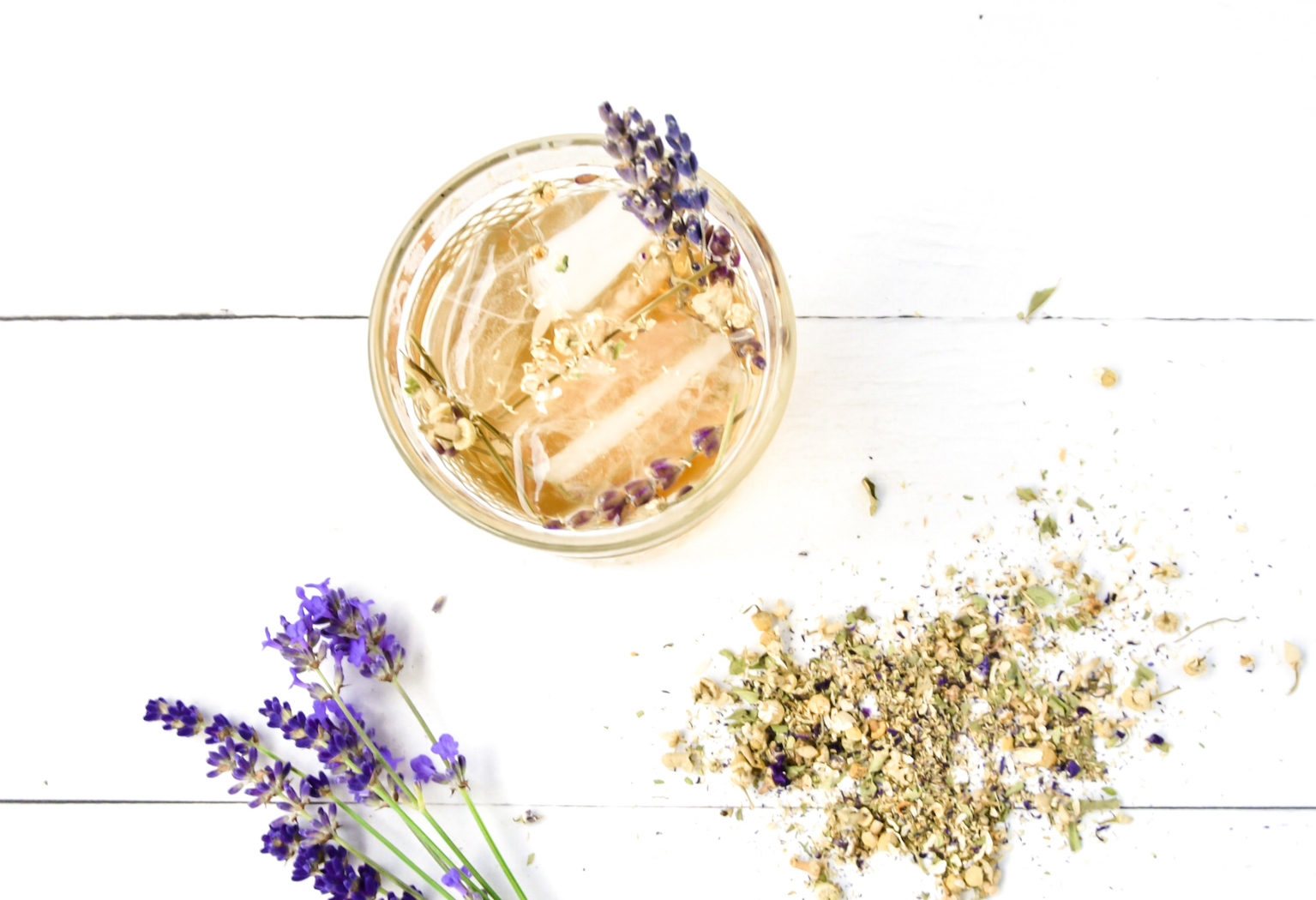 This magical ice tea will undoubtedly be admired for its beautiful colours. The lavender added to the tea completes the picture. This refreshing tea is perfect as a thirst-quencher on hot summer days and can easily be served at a brunch or barbeque. The recipe can easily be halved or doubled, depending on the size of your beverage dispenser.
INGREDIENTS
2 teabags Marie Blue
1l water
lavender (vers of gedroogd)
ice
PREPARATION
Bring 250 ml of water to the boil and add the teabags. Leave to draw for 15 minutes, then remove the teabags and let the tea cool down. Pour the tea into a glass beverage dispenser and add 750 ml of cold water. Add the ice and finish with fresh lavender.
It is normal for the Marie Blue Tea to display a beautiful blue colour at first, but after a short while, it will take on the normal colour of a camomile tea.
SIMILAR RECIPES
Met Marie Blue