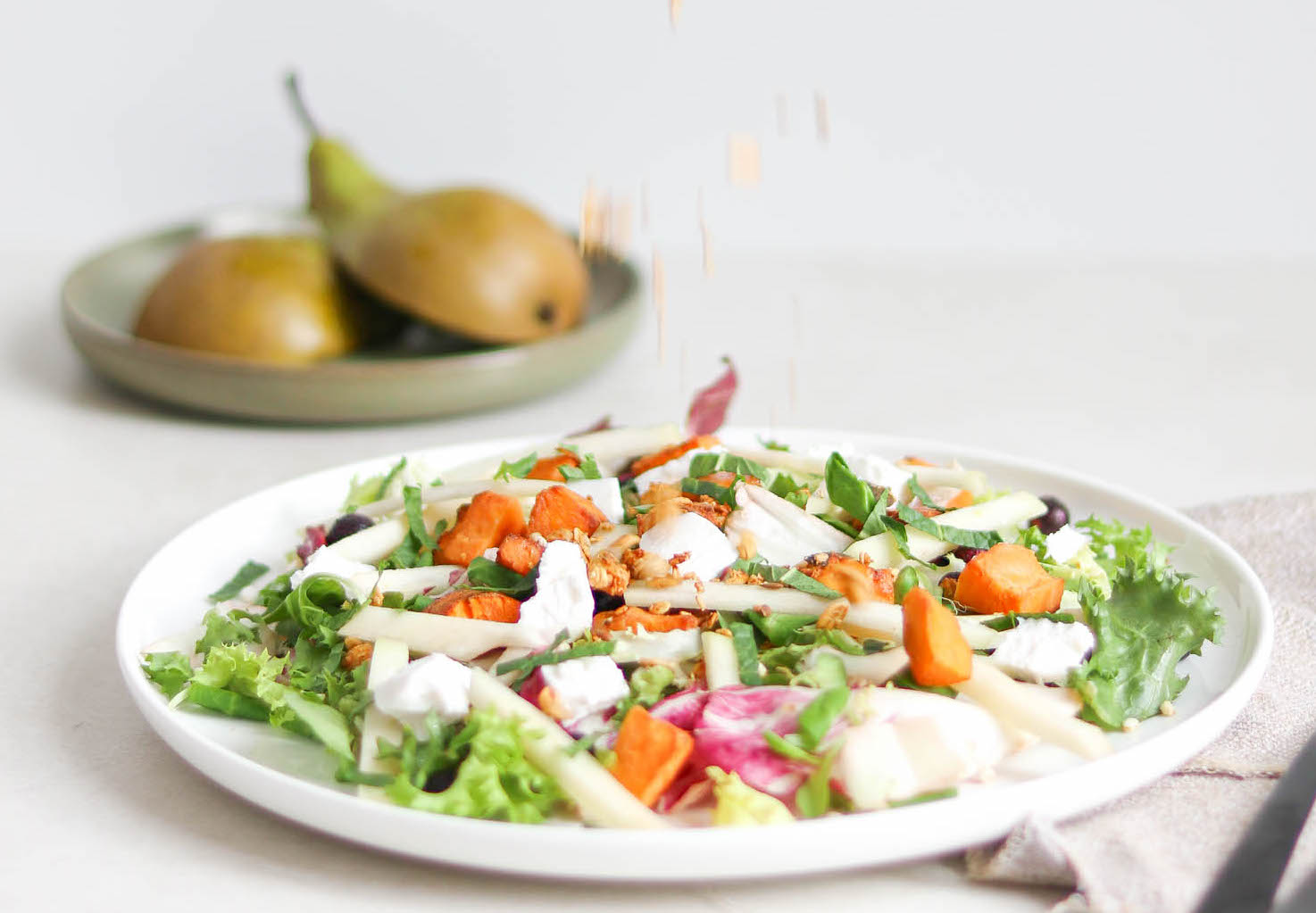 Boring salads? Not if we can help it! This salad is packed with tasty ingredients that make every bite a true delight!
INGREDIENTS
200g spring lettuce
1/2 pear
1/2 sweet potato
1tbs olive oil or coconut oil
1/2tsp honey
50g goat cheese
20g dried cherries
4 fresh mint leaves
XAVIES' Coconut-Cinnamon Granola
PREPARATION
Preheat the oven to 200°C. Peel the sweet potato and cut into small cubes. Place the cubes on a baking paper-covered baking tray and sprinkle with oil. Mix until all the cubes are coated and bake for 20 minutes or until golden brown.
Allow to cool to room temperature. Meanwhile, cut the pear and mint leaves into fine strips and divide the lettuce between four dishes. Divide the mint, pear and dried cherries between the dishes and top with crumbled goat cheese.
Finally, add the sweet potato cubes to the salad and finish with a drizzle of honey and XAVIES' Coconut-Cinnamon Granola.
SIMILAR RECIPES
Met Coconut-Cinnamon