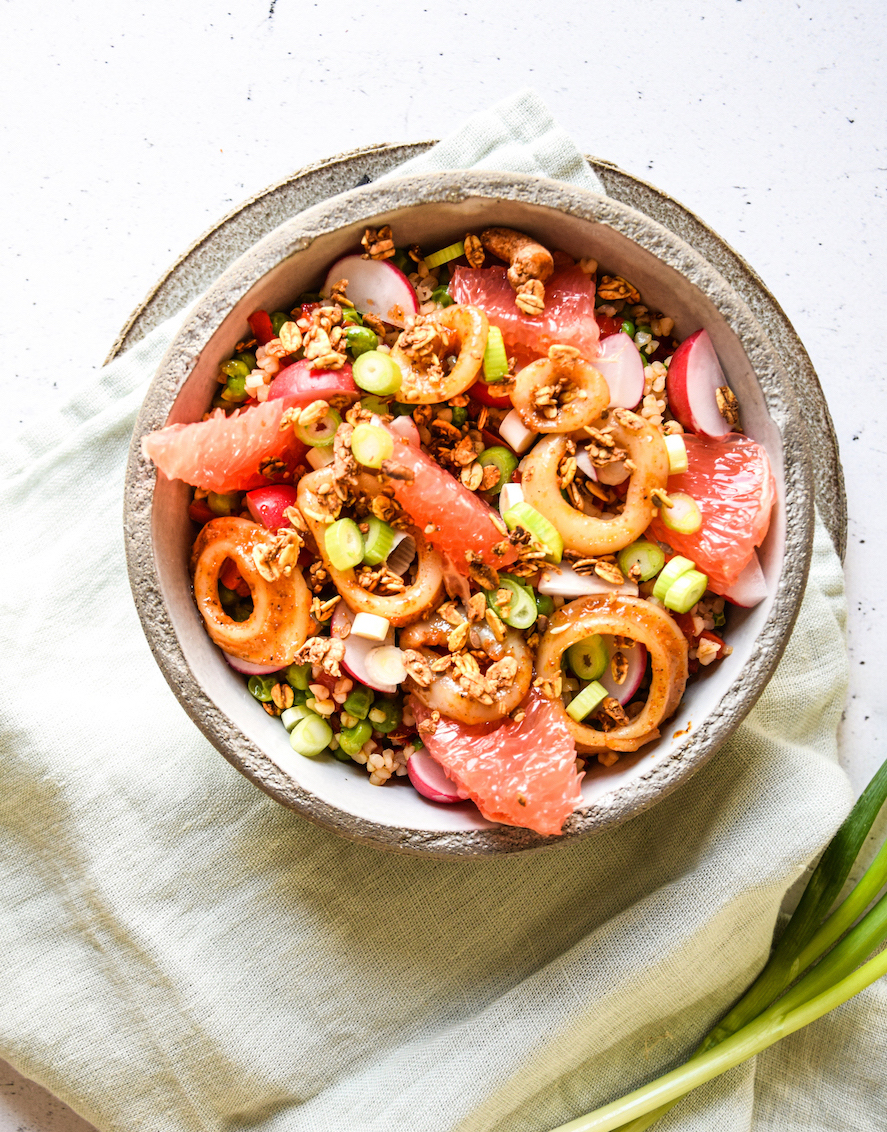 INGREDIENTS
200ml vegetable stock
½ pink grapefruit
20 or so squid rings (fresh or frozen)
100g wholemeal spelt couscous
1 handful of Sandra's Turmeric Quinoa Granola
½ pointed pepper, in small chunks
200g peas (frozen)
8 or so radishes, in chunks
1 spring onion, cut into rings
For the marinade
4 tbsp olive oil
2 tbsp grapefruit juice
1 clove of garlic
1 ½ tsp ras el hanout
1 tsp paprika powder 
PREPARATION
Bring the vegetable stock to the boil. 
Supreme the grapefruit. Squeeze and collect the remaining juice from the cut-off peels.
Mix the ingredients for the marinade and season with black pepper and salt. 
Dab the squid rings dry with kitchen paper and pour over the marinade. Mix well and leave to marinate for 10 minutes. 
Put the couscous in a bowl and pour over the broth. Leave to soak for 10 min until all the moisture has been absorbed. 
Briefly fry the squid rings, using the same pan. Sprinkle with the rest of the marinade. 
Loosen the couscous with a spoon and add to the vegetables. Mix in some marinade from the pan and add the radishes and spring onion.
Recipe from Sandra's Fast Food cookbook
SIMILAR RECIPES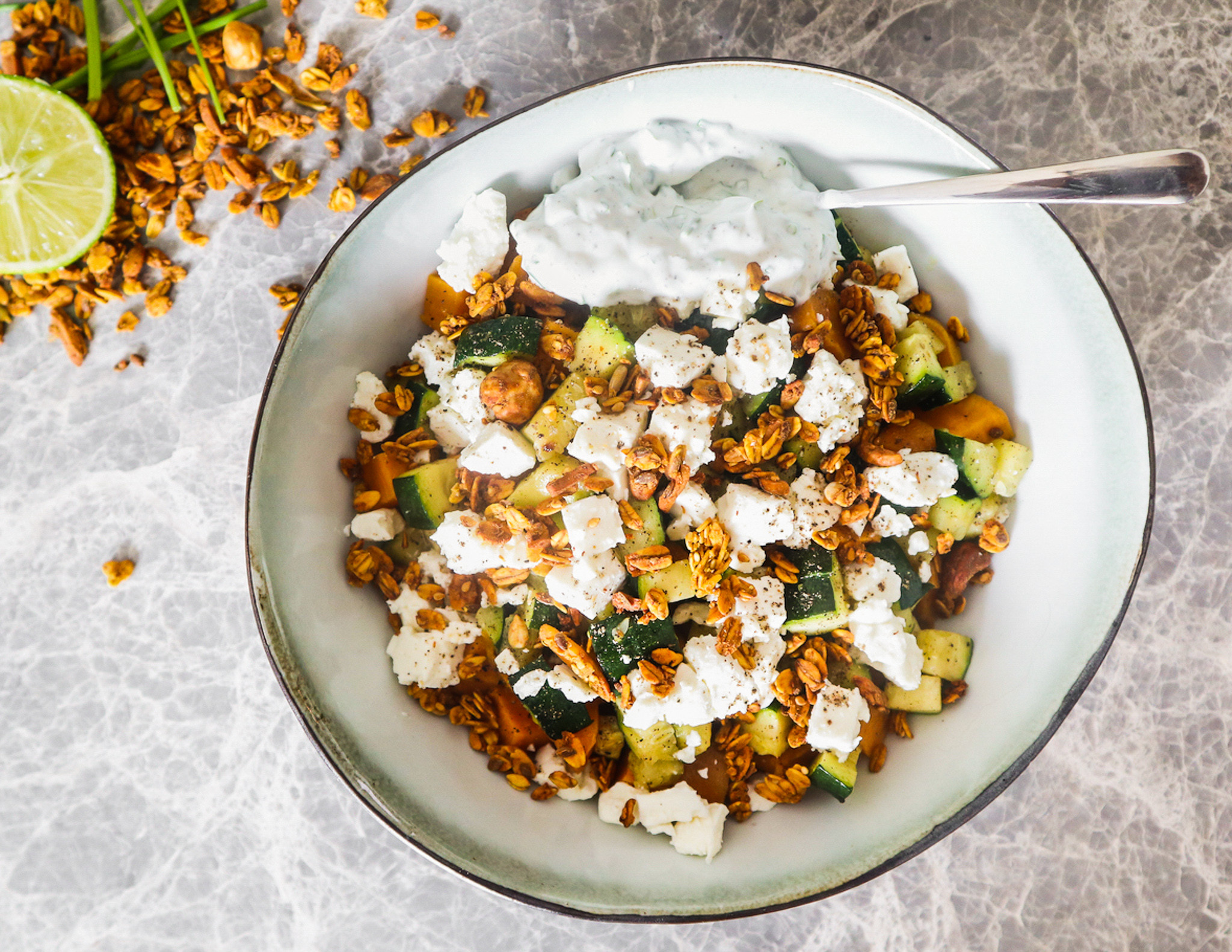 Met Turmeric Quinoa