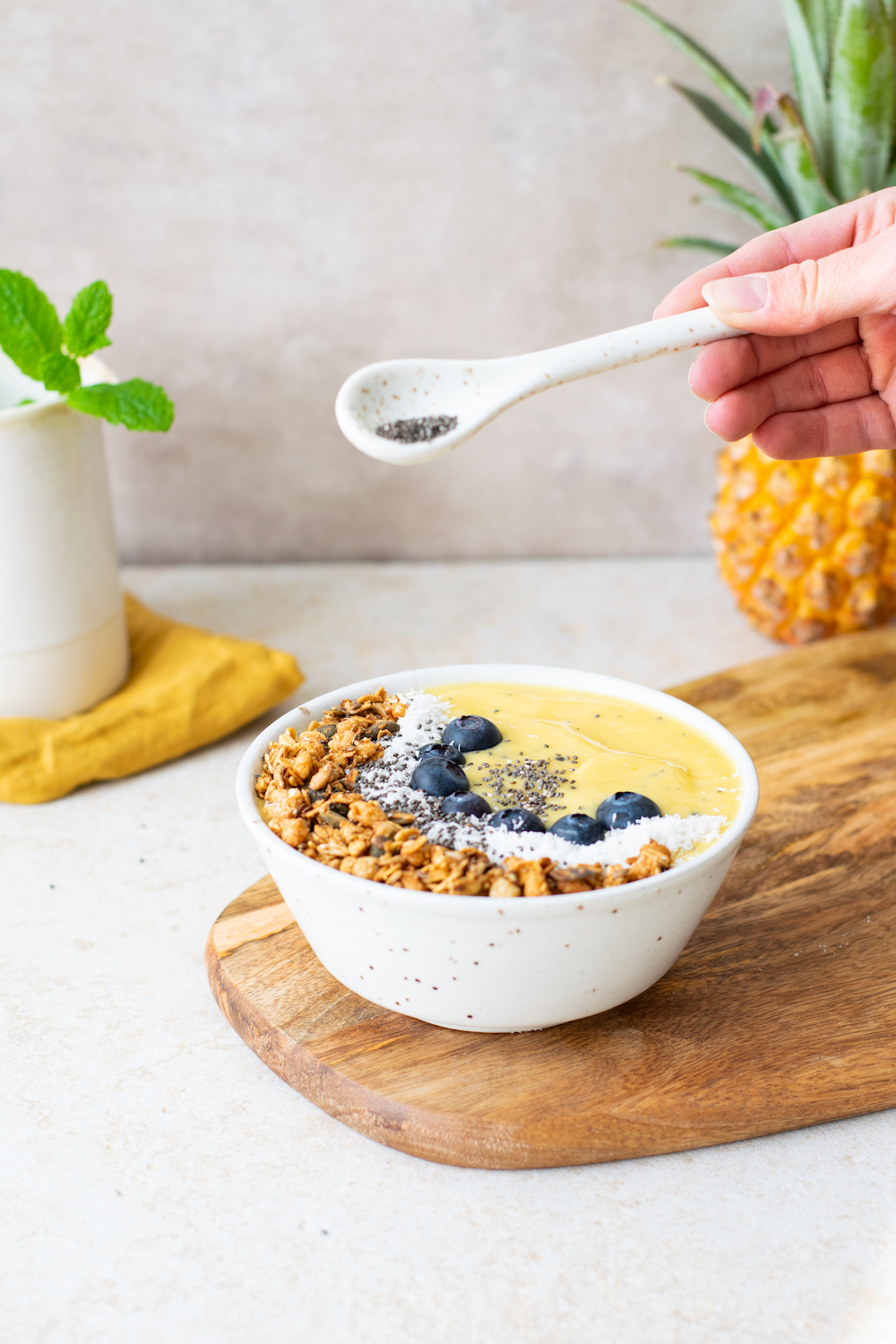 This breakfast is an ideal start of your day. In no time you will have a nice breakfast that is just that little bit different on the table.
The frozen mango makes this is a very fresh breakfast indeed. The mango and banana in this smoothie bowl give it a sweet taste, and it is ideal with any of Xavies' Pure Toasted range. We chose the Pure Toasted Seeds this time.
The nice thing about a smoothie bowl is that you can vary endlessly with toppings. This creates many opportunities for variation, making your breakfast slightly different each time. As you can see below, we have chosen blueberries, blackberries, coconut flakes, chia seeds and a mint leaf. 
INGREDIENTS
140 grams frozen mango
1 banana 
60 ml almondmilk
30 gram granola of your choice
Toppings of your choice
PREPARATION
Put all ingredients except the granola in your blender. Make sure you add the milk first, this will make mixing easier. When everything is mixed smooth, pour it into a bowl, sprinkle the granola over the smoothie and finish with your favorite topping.
SIMILAR RECIPES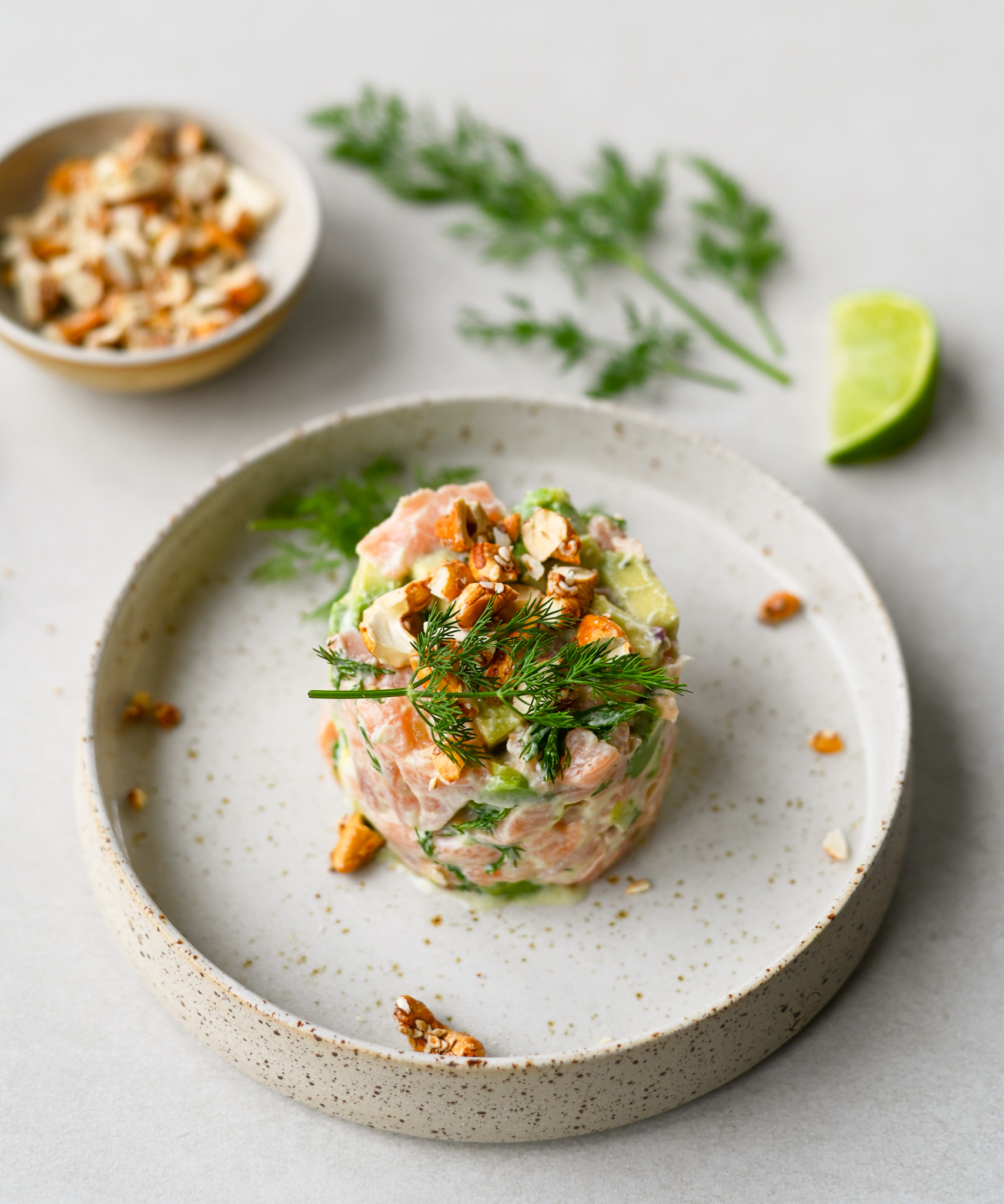 Met Pure Toasted Seeds