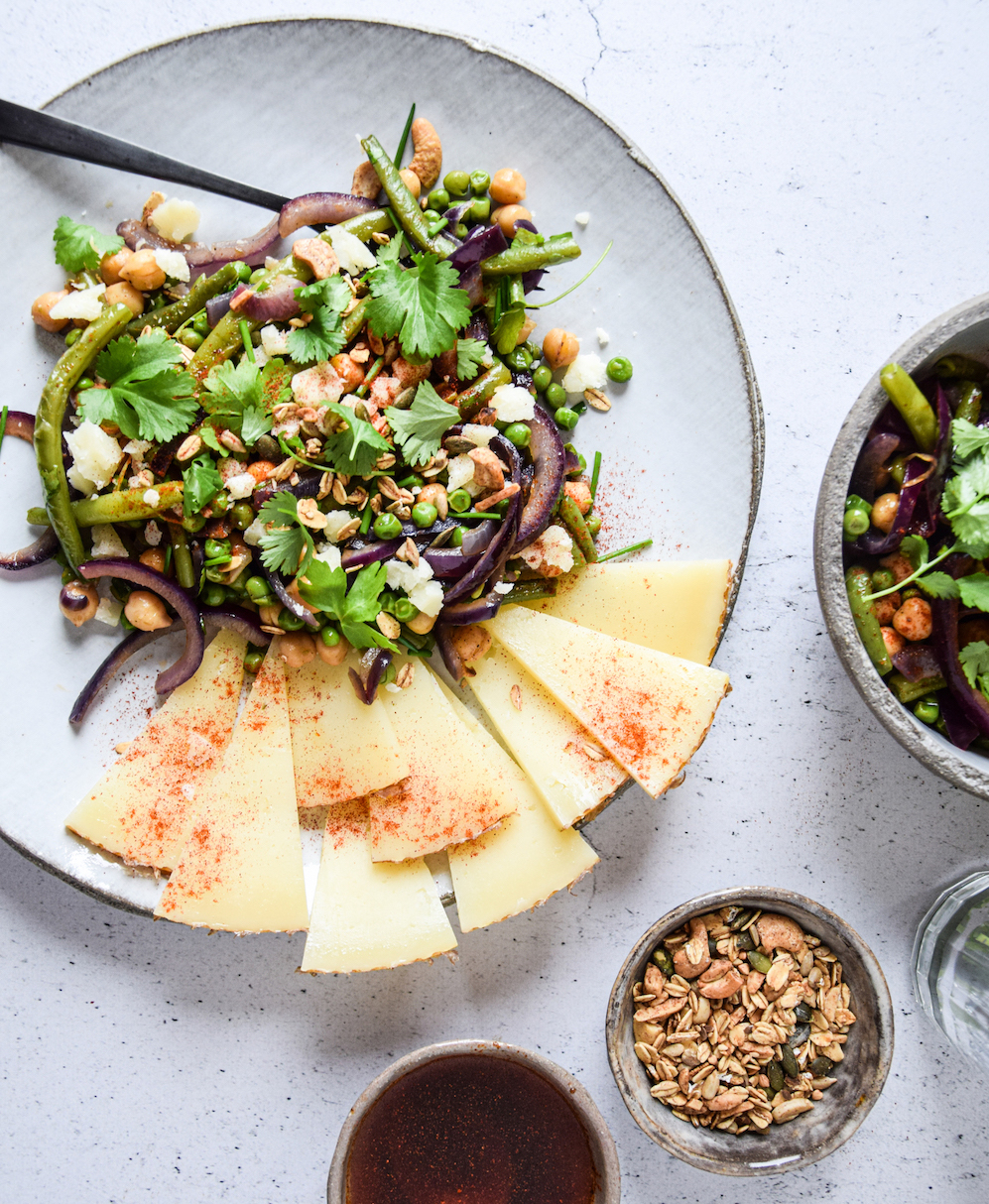 INGREDIENTS for 2 people
200g green beans
1 red onion, in half rings
200g frozen peas
125g chickpeas (from a jar)
1 handful of fresh garden herbs (dill, coriander, chives...) finely chopped
100g of manchego, in small bits
1 handful of Sandra Bekkari Cashew Pumpkin Granola
For the dressing:
3 tbsp olive oil
1 tbsp balsamic vinegar
1 clove of garlic
1 tsp paprika powder
PREPARATION
Boil the green beans in water with a pinch of salt for 7 min.
Stir-fry the green beans in olive oil for 2 min. Add the red onion and the peas and fry briefly. Finally, add the chickpeas. Season with salt and pepper, mix together and turn off the fire. 
Spoon the herbs through the salad and season with pepper and fleur de sel.
Mix all the ingredients for the dressing and sprinkle over the salad. Divide the manchego over the salad. 
Recipe from Sandra's Fast Food cookbook
SIMILAR RECIPES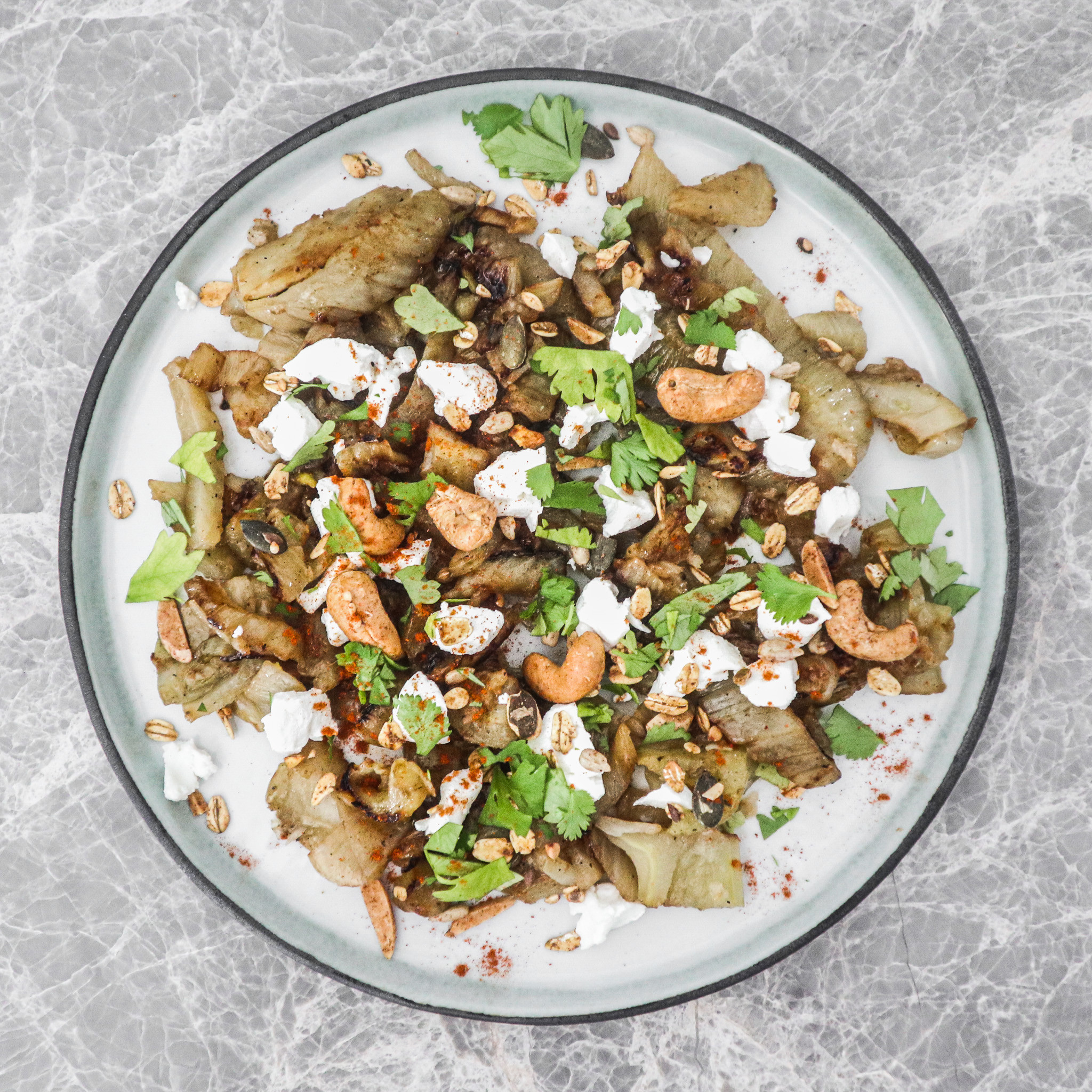 Met Cashew nuts Pumpkin seeds