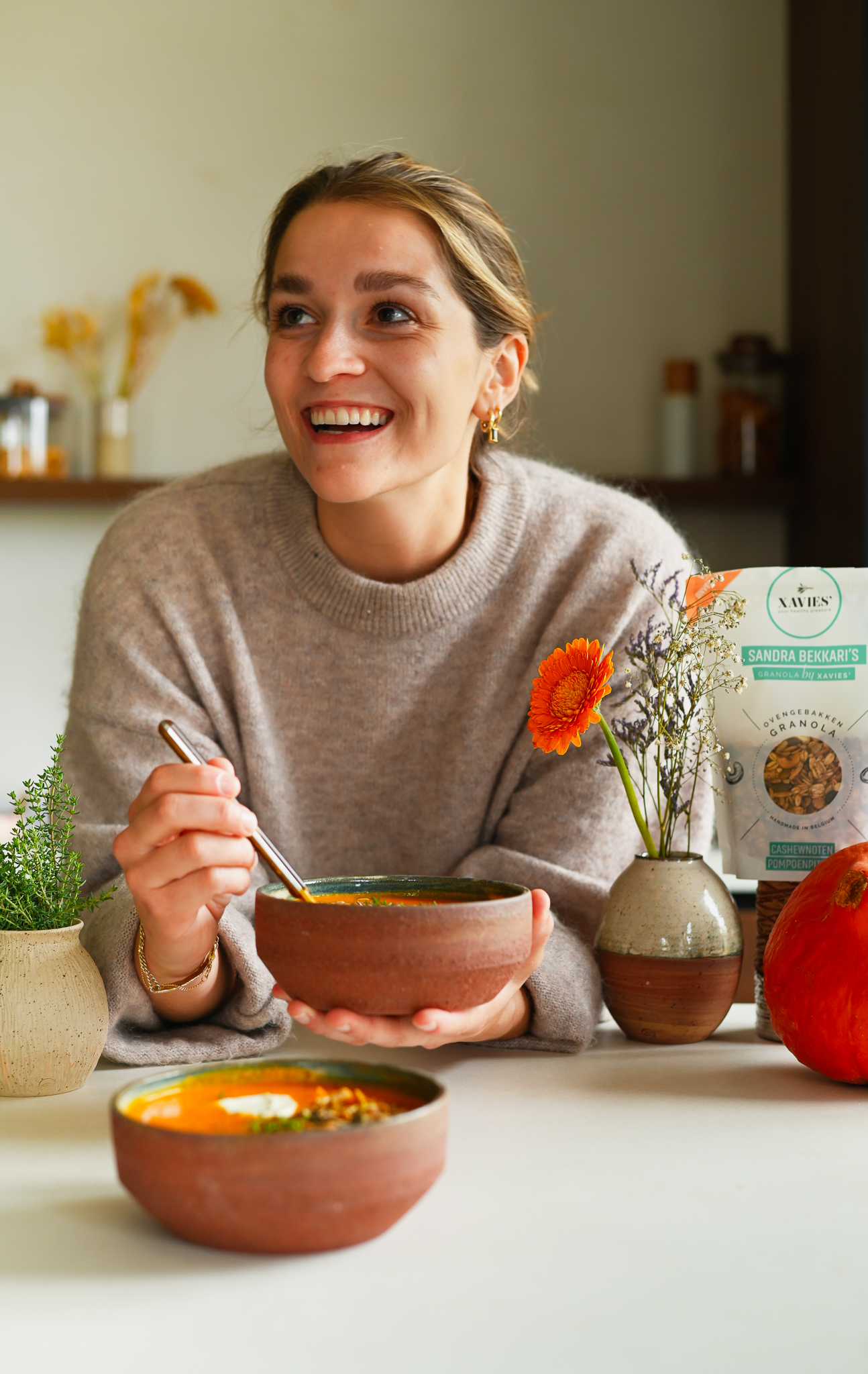 PREPARATION
Preheat the oven to 200 degrees Celsius
Halve the pumpkin and let it roast in the oven for 20 minutes. You can also roast the pumpkin cubes directly.
Cut the onion and garlic into small pieces and sauté in a stew pot with olive oil, seasoning with salt and pepper.
Remove the pumpkin from the oven and scoop out 400 grams (or keep the pumpkin cubes aside) and add to the onion and garlic.
Add 1 liter of vegetable broth and let it simmer gently for 20 minutes.
Season with turmeric, pepper, and salt, then blend until smooth.
Finish with Greek yogurt, thyme, and Sandra's Cashew Nuts and Pumpkin Seeds granola.
Enjoy your meal!
SIMILAR RECIPES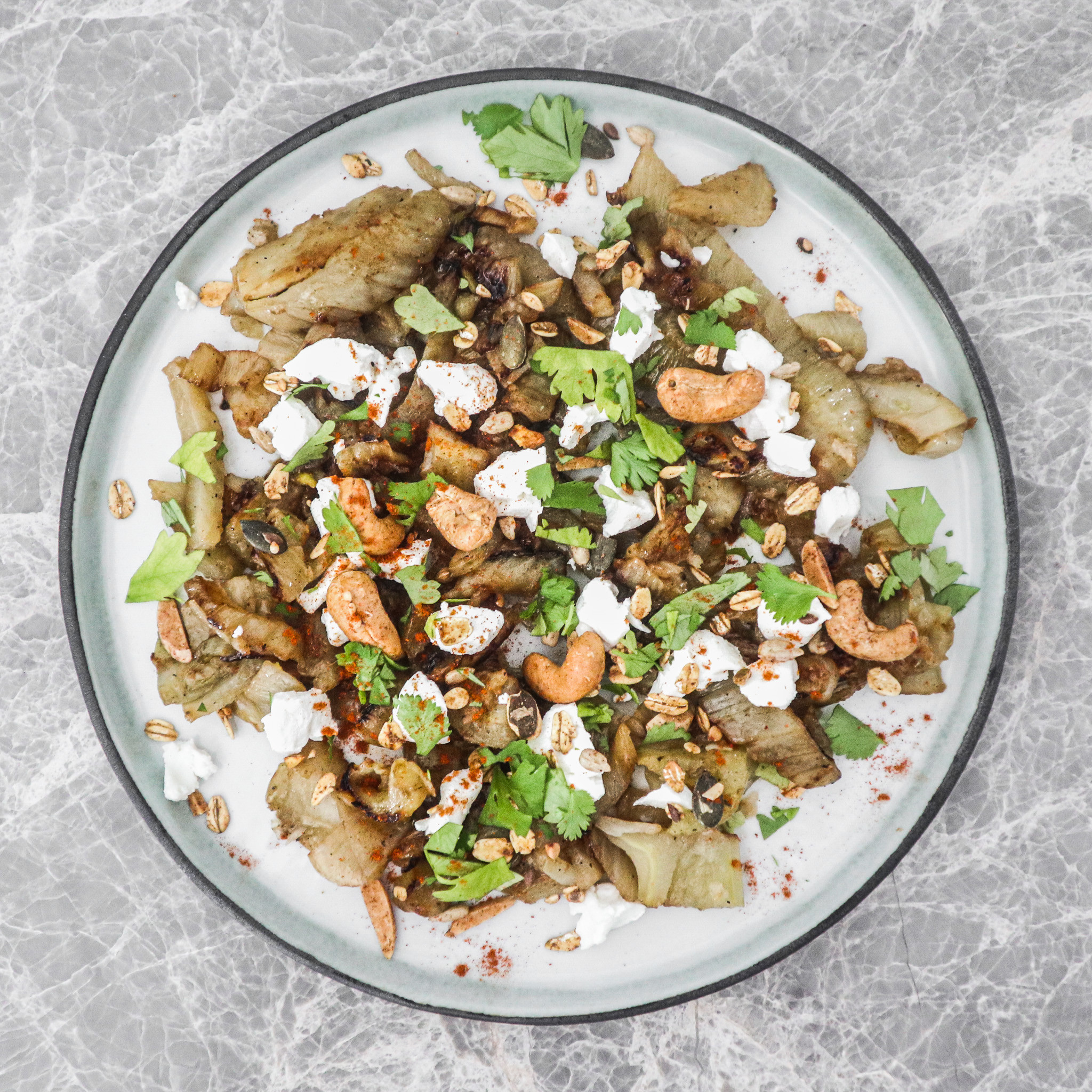 Met Cashew nuts Pumpkin seeds Granola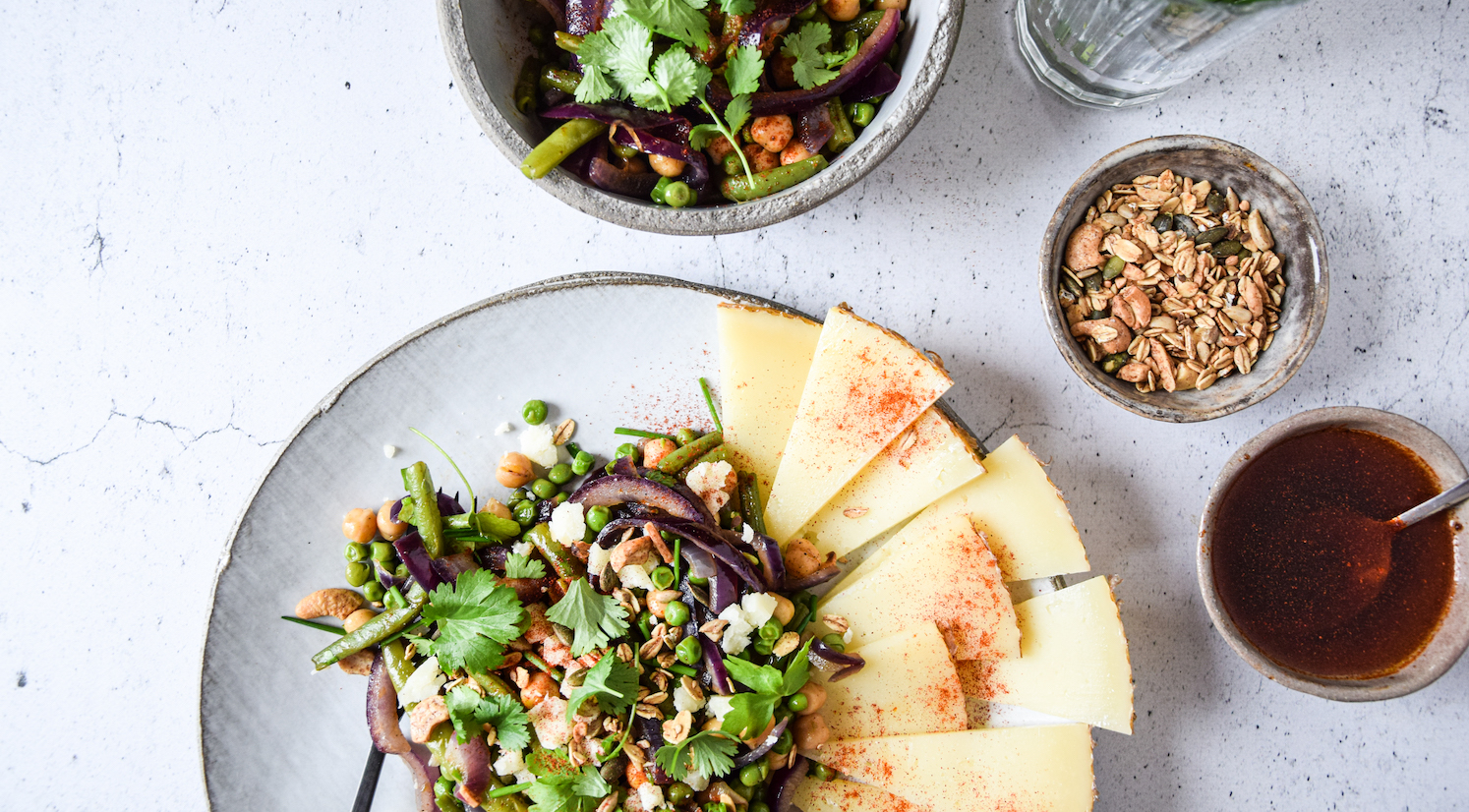 Met Cashew nuts Pumpkin seeds Granola