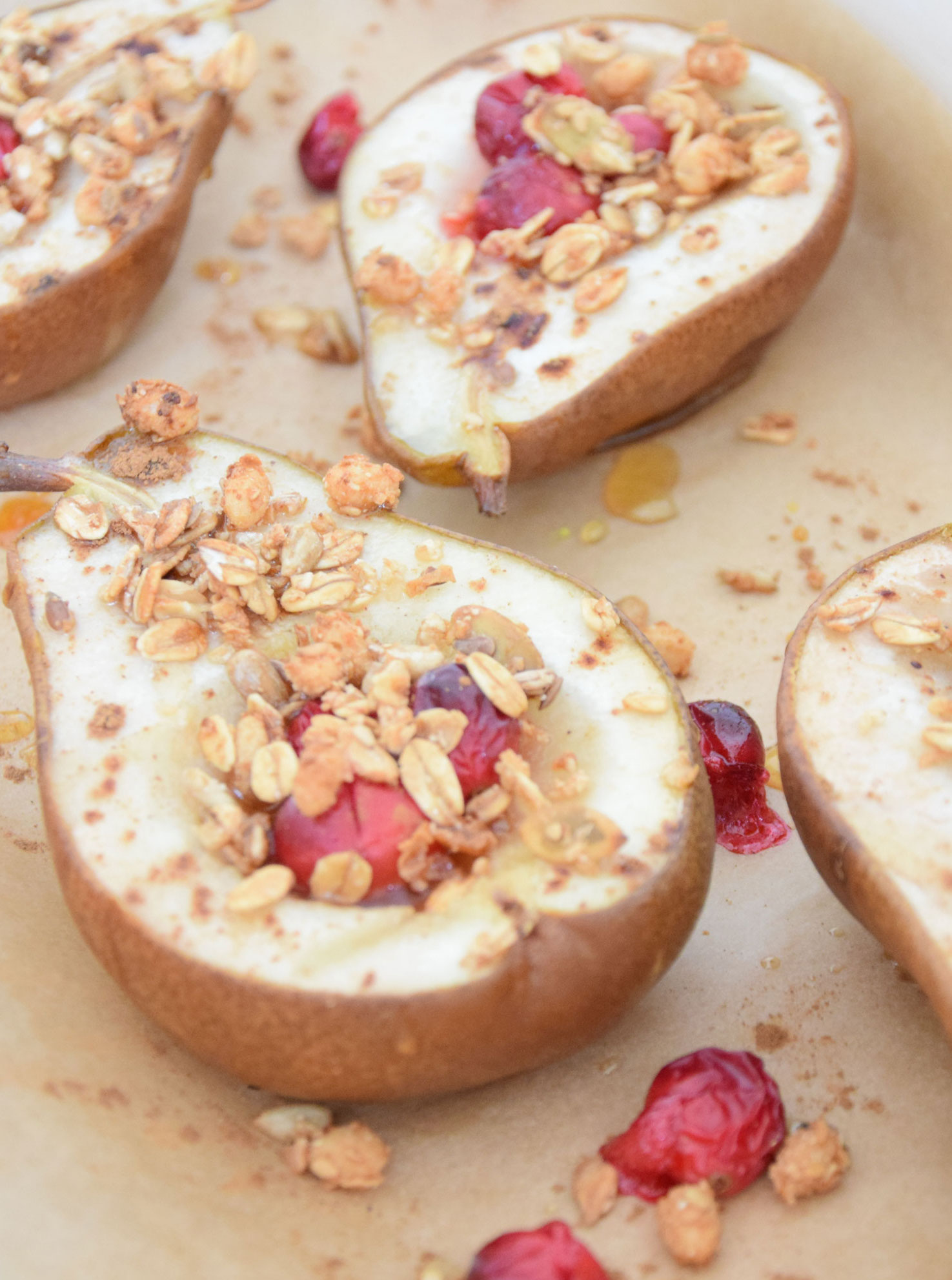 PREPARATION
Preheat the oven to 180°C.
Halve the pears and remove the core with a melon baller scoop. Cut a small piece off at the bottom, so that the half pears have a flat bottom and lay nicely flat. Place the pears in a suitable oven dish with bakeproof paper. Put 3 cranberries in each pear, and sprinkle them with some ground cinnamon and nutmeg. Divide the honey over the pears. Bake for 20 minutes in the preheated oven.
Remove the dish from the oven and divide XAVIES'granola Coconut-Cinnamon over each half pear and return to the oven for another 10 minutes.
The cooking time of the dish depends a bit on the ripeness of the pears. When the pears are really ripe, they will need less baking time.
SIMILAR RECIPES
Met Coconut-Cinnamon