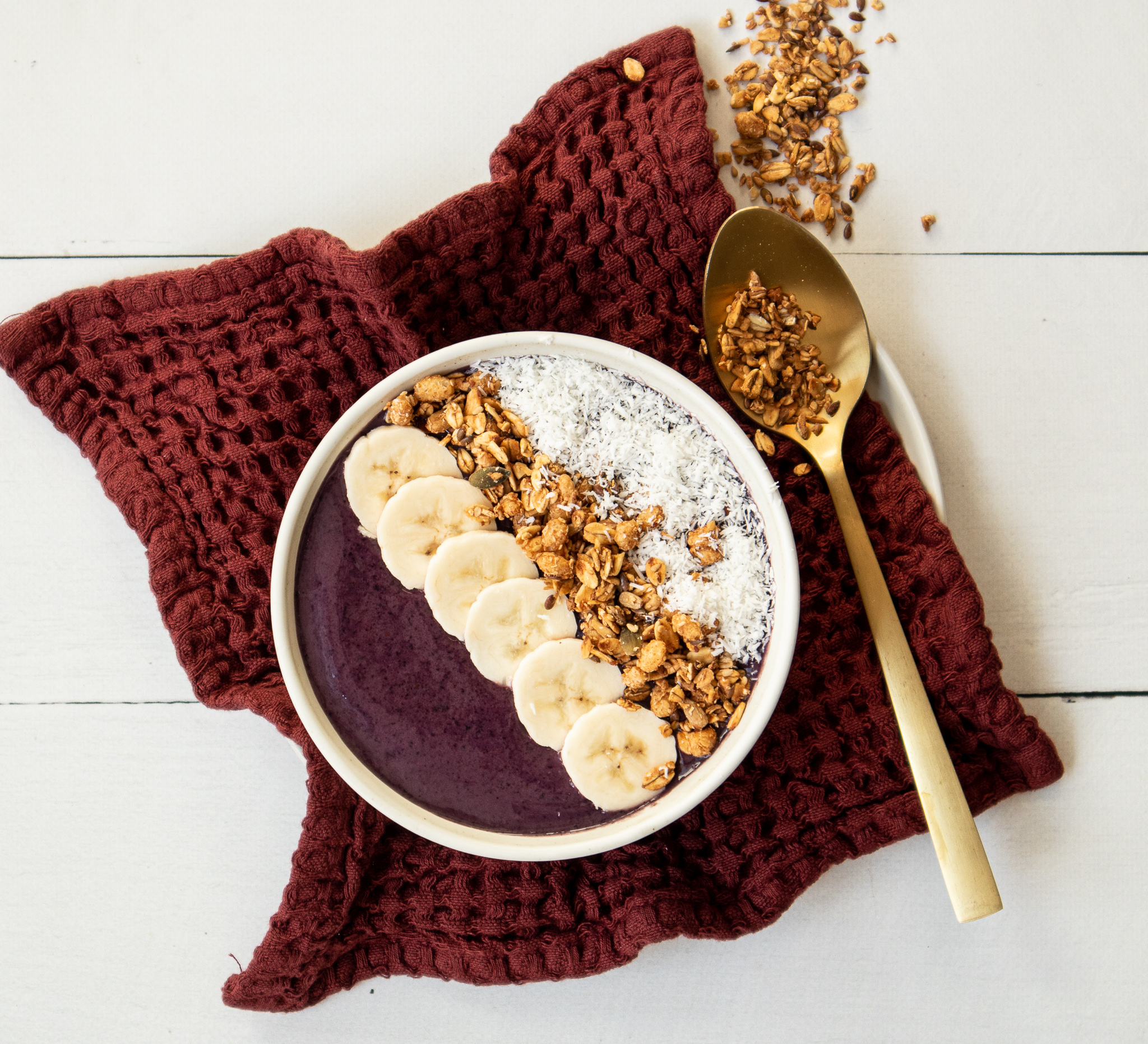 Je hebt ze waarschijnlijk al zien passeren in je Instagram feed, de super trendy açai bowls. Deze paarse bes met roots in Zuid-Amerika is gevierd door zijn hoge aantal antioxidanten en bijzondere smaak, een mix van bosbes, noten en chocolade. In dit recept maken we gebruik van de poeder variant van deze bes.
Dit poeder is niet alleen supergezond en een goeie aanvulling voor je ontbijt maar zorgt ook voor een mooie donkerpaarse kleur. Ideaal om je sombere ochtend wat kleur te geven. 
Heb je dit niet in huis geen probleem gebruik dan 140 gram bevroren bosbessen in plaats van 100 gram açai poeder, deze bessen zorgen ook voor een mooie donkerpaarse kleur. 
INGREDIENTS
100g frozen berries
1 frozen banana
1 coffeespoon açai powder
60 ml almondmilk
30 grams XAVIES' granola of your choice
Toppings of your choice
PREPARATION
Put all the ingredients, except for the granola, in your blender. Add the milk first to make the blending smoother. Once you have a nice smooth mass, pour the smoothie into a bowl and finish it with the granola and the toppings of your choice.
SIMILAR RECIPES
Met Coconut-Cinnamon