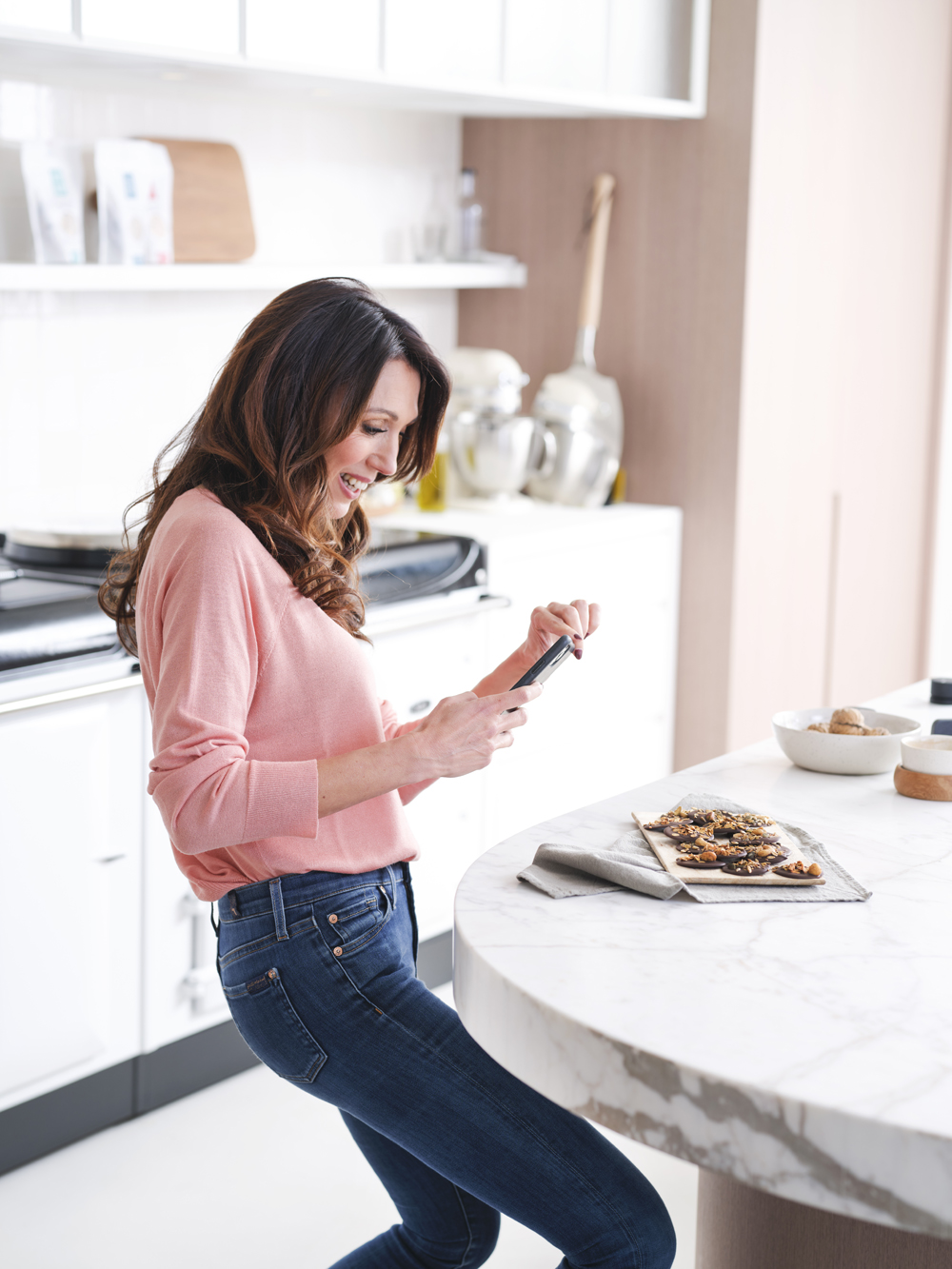 This is a delicious and easy recipe for chocolate lovers. We use dark chocolate with 70% cacao. So you can eat this perfectly as a healthy snack with coffee. The granola topping adds a crunchy touch.
PREPARATION
Break the chocolate into pieces and melt them au-bain marie: bring a pot of water to the boil and simmer over a low heat. Put the chocolate in a heat-resistant bowl that fits over the pot of boiling water. The hot steam from the boiling water will melt the chocolate without burning it. A tip: make sure that the water does not touch the bottom of the bowl.
Scoop the chocolate in heaps with a spoon onto a large dish covered with baking paper. Flatten the chocolate with the rounded side of the spoon and then add the toppings. Leave the chocolates to harden in the fridge.