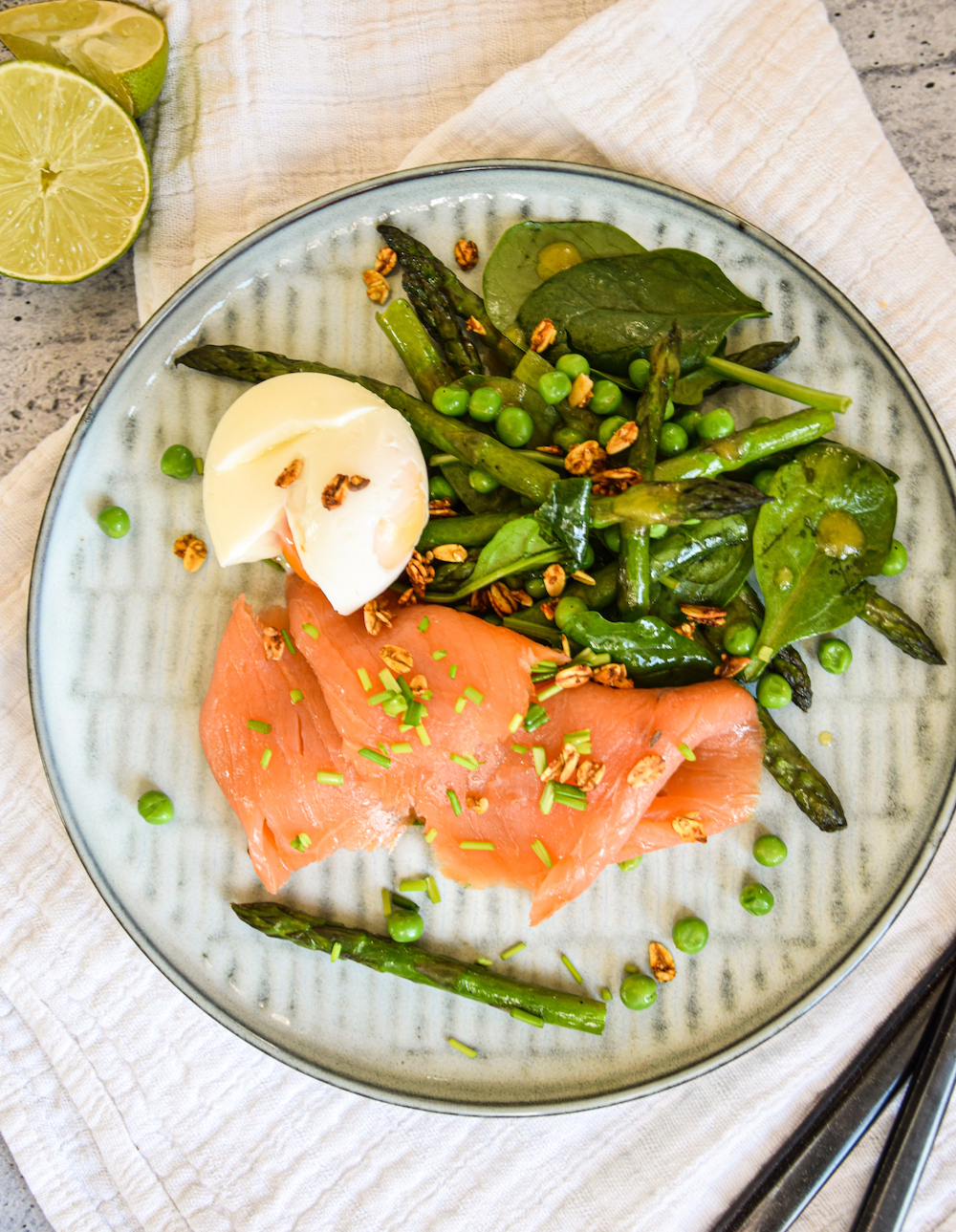 INGREDIENTS
400g green mini asparagus
200g frozen peas
2 eggs
70g young spinach leaves
100g smoked salmon
Fresh chives
Sandra's Turmeric Quinoa Granola
For the dressing:
4 tbsp olive oil
2 tsp mustard
1 tsp acacia honey
1 tbsp white wine vinegar
PREPARATION
Remove the bottom ends of the asparagus and stir fry the asparagus in peanut oil until al dente. Season well with salt and pepper. 
Meanwhile, immerse the peas in boiling water seasoned with a pinch of salt, boil for a minute and rinse immediately under cold water to preserve their beautiful green colour. 
Cook the eggs for about 5 minutes until soft-boiled. 
Whisk together the mustard, olive oil, honey and vinegar to create a nice smooth dressing. 
Serve the vegetables with the smoked salmon, the eggs, the mustard dressing and finish with some chives. 
Recipe from Sandra's Fast Food cookbook
SIMILAR RECIPES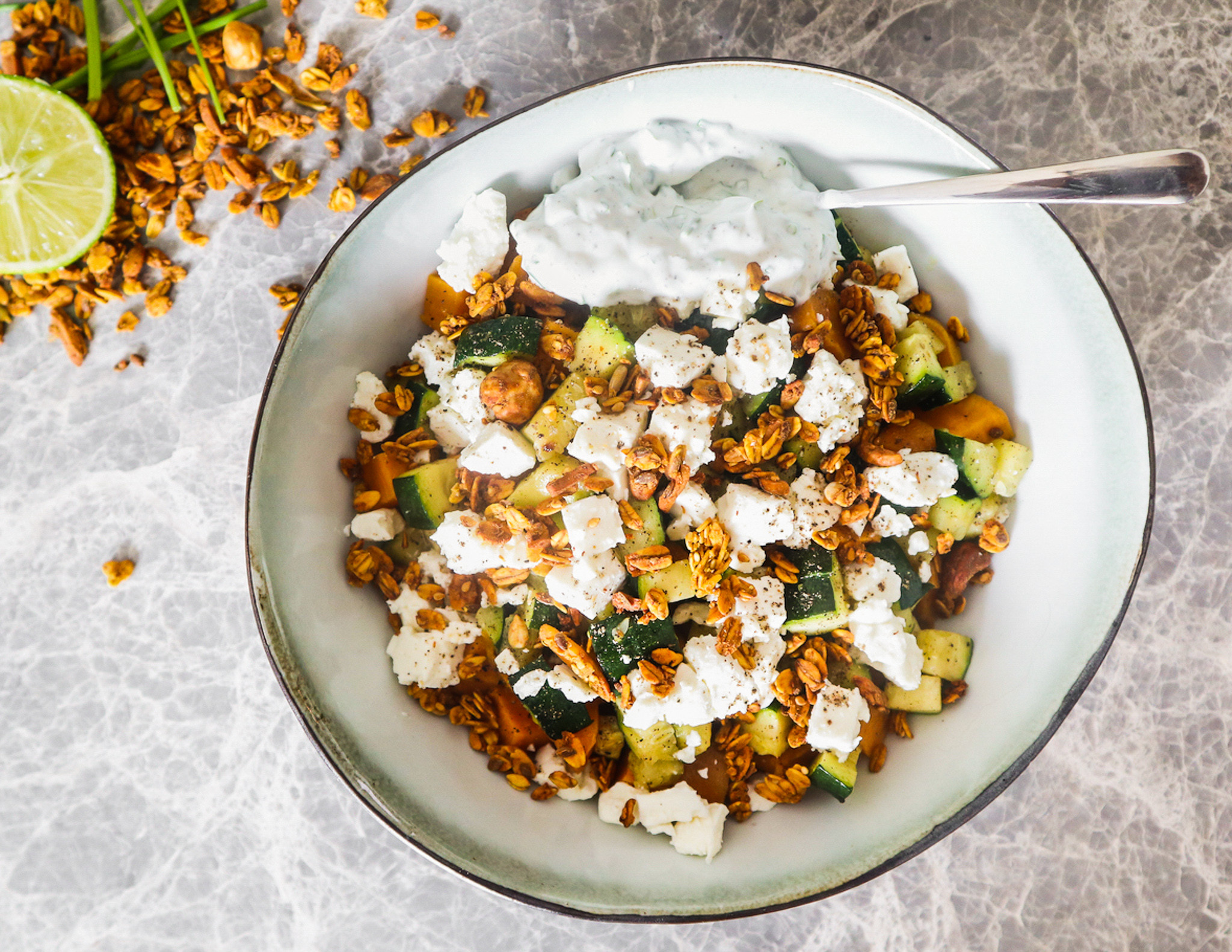 Met Turmeric Quinoa