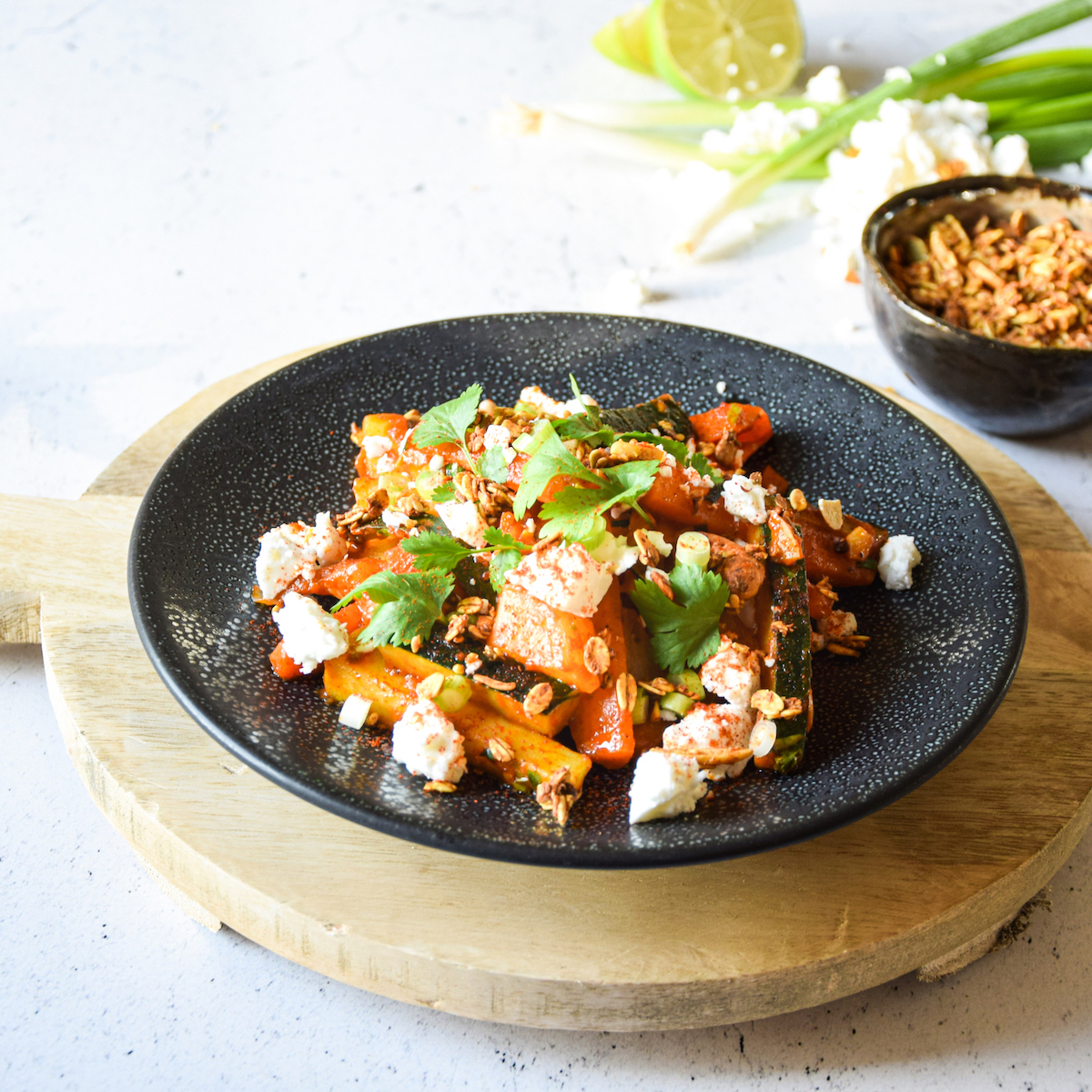 Greek-style vegetable wok with Sandra's turmeric quinoa granola
INGREDIENTS
600g vegetables of choice (carrots, fennel, zucchini, mushrooms...)
100g feta cheese
1 handful of leaf parsley, finely chopped
3 tbsp Turmeric Quinoa Granola
For the dressing:
2 tbsp white wine vinegar
2 tsp acacia honey
4 tbsp olive oil
½ tsp coriander seeds
1 spring onion
1 tbsp tomato concentrate
Juice of ½ lime
2 garlic cloves
1 bouquet garni
PREPARATION
Put all ingredients for the dressing in the wok pan, add 60ml of water and leave to steep for about 10min on low heat. Stir regularly. 
Meanwhile, cut the vegetables into small pieces.
Pour the dressing out of the pan and keep aside.
Stir-fry the vegetables in the same pan in hot peanut oil, the hardest vegetables first. Season with salt and pepper. 
Pour the dressing back into the pan when the vegetables are al dente and stir well. Cook the mixture a bit more. 
Serve with feta cheese and finish with parsley and Sandra's Granola.
SIMILAR RECIPES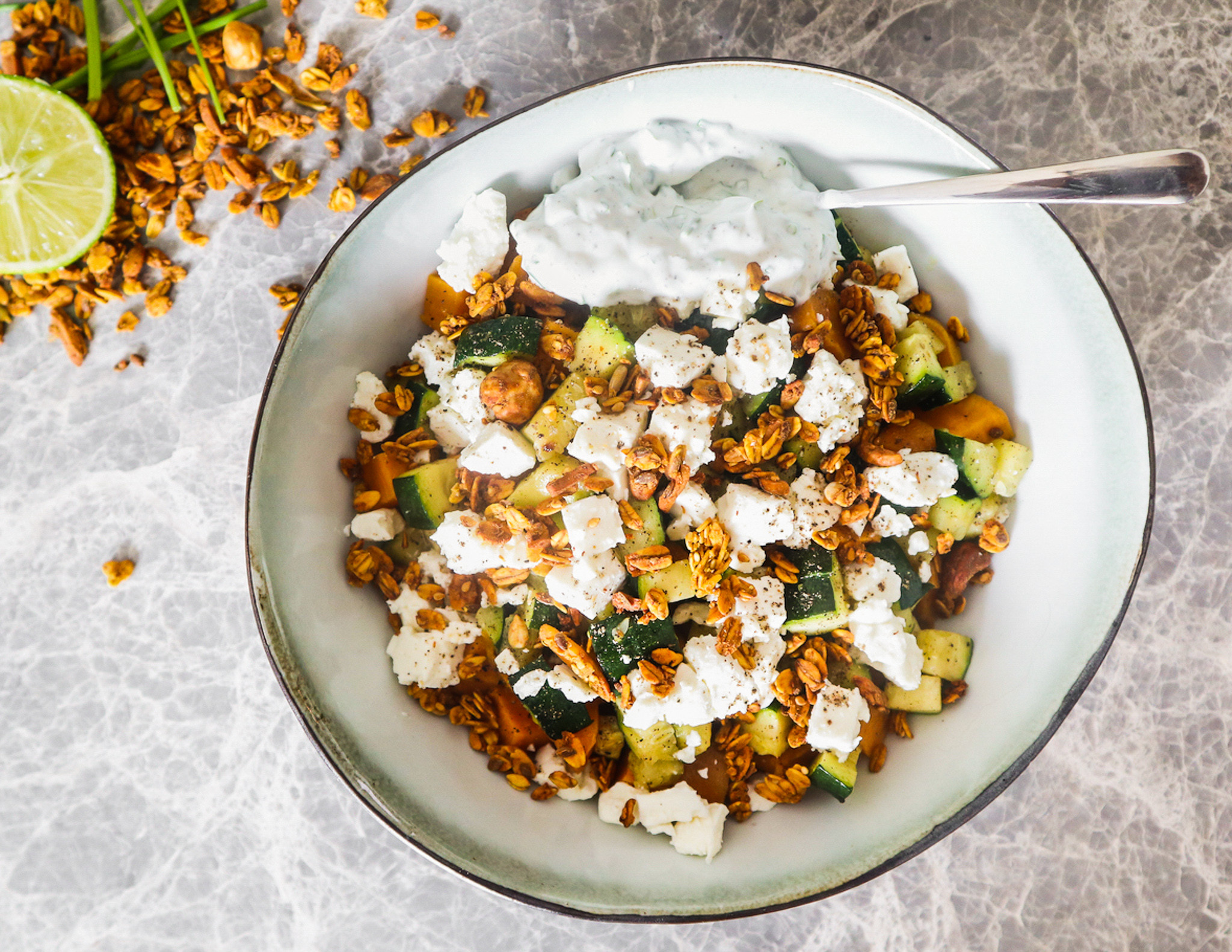 Met Turmeric Quinoa