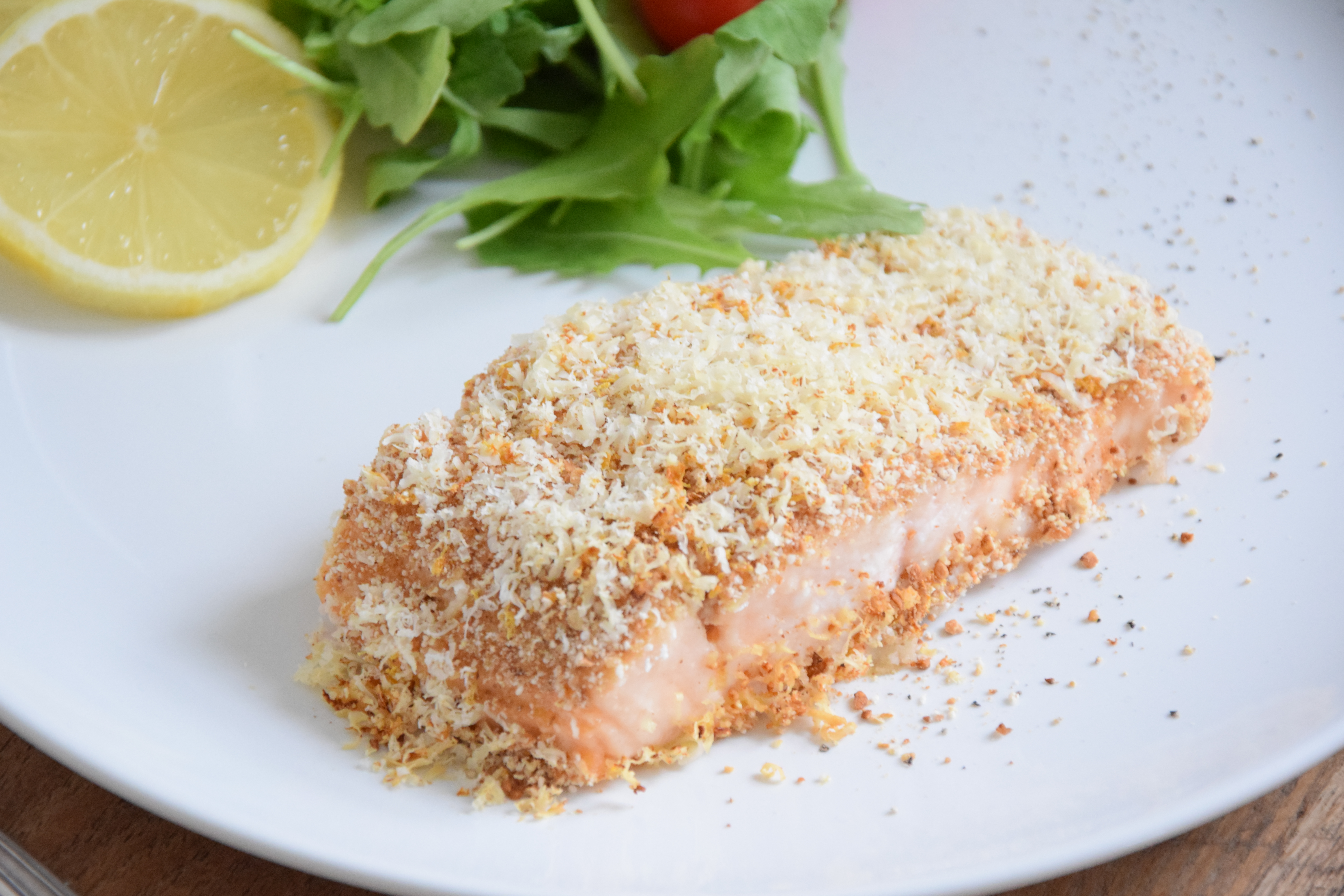 INGREDIENTS
4 pieces of salmon fillet
flour
1 beaten egg
50 g XAVIES' GRANOVIE Extra-Seeds
30 g breadcrumbs
pepper and salt
1 tablespoon of lemon zest
2 tablespoons freshly grated Parmesan
PREPARATION
Preheat the oven to 180°C.
Put the flour in a deep dish, season the flour with salt and pepper and mix thoroughly. Roll the piece of salmon through the flour and shake off the excess flour. Place the floured pieces of fish in an ovenproof dish with bakeproof paper.
Brush the beaten egg onto the pieces of salmon to ensure that the crust will stick to it.
Finely grind XAVIES' granola extra-seeds in a food processor. Mix the granola with the breadcrumbs. Press a thin layer of this granola breadcrumb mixture onto the pieces of fish, just enough to cover everything and make it stick nicely to the brushed-on egg. Sprinkle with the zest of lemon and a thin layer of freshly grated Parmesan cheese. It is best to grate the cheese immediately onto the salmon.
Bake the salmon for 15 to 20 minutes in the preheated hot air oven. The cooking time depends on the thickness of the pieces of salmon.
SIMILAR RECIPES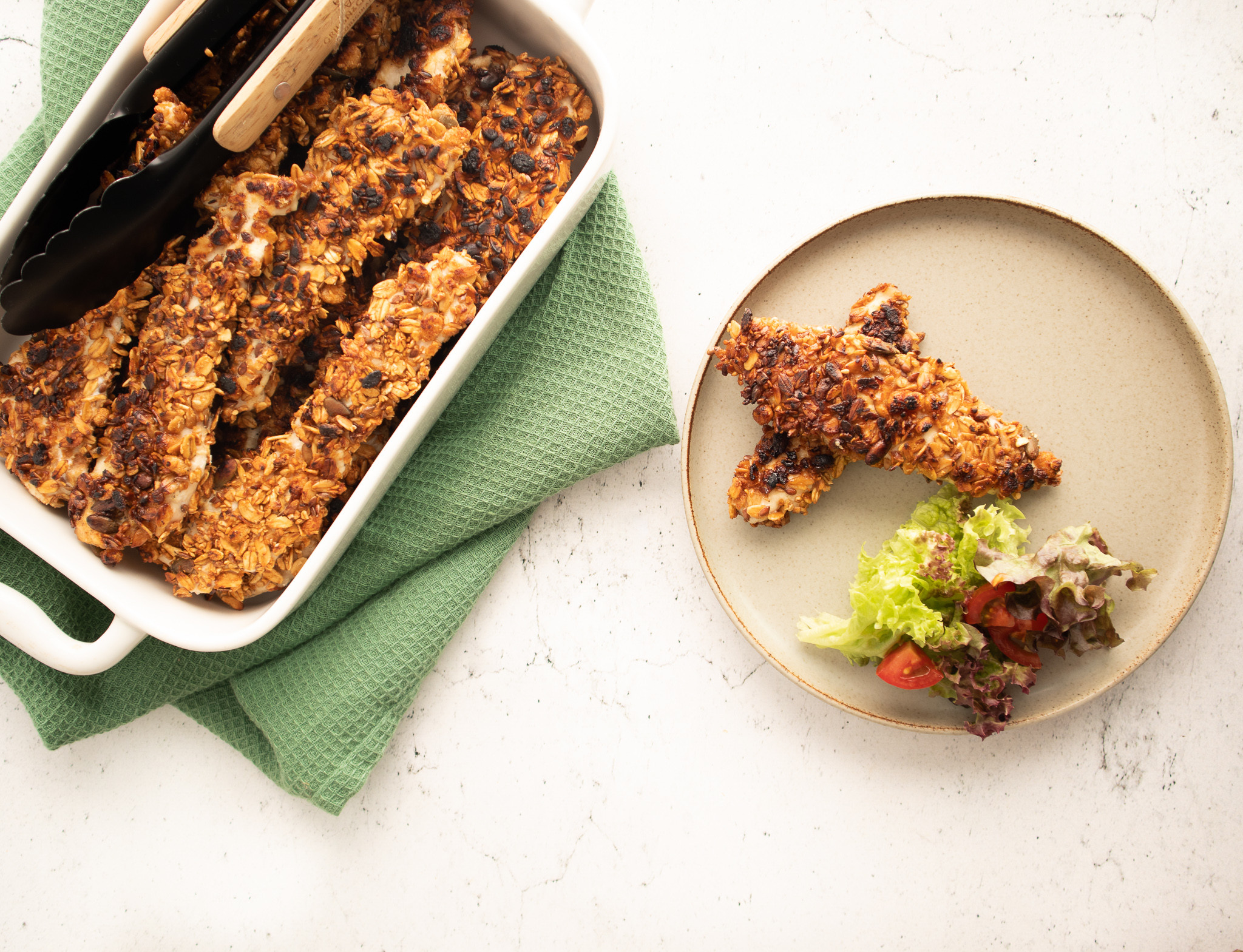 Met Extra Seeds