INGREDIENTS
100 g of self-raising flour
65 g of wholemeal flour
1 kl baking powder
pinch of salt
1 cinnamon cinnamon
2 eggs
80 g of granulated sugar
125 g of low-fat yogurt
2 tbsp peanut oil (or melted butter)
1 apple cut into small cubes
75 g XAVIES' GRANOVIE nuts seeds
Ingredients for the crumble
80 g XAVIES' GRANOVIE nuts-seeds
20 g self-raising flower
40 g of sugar
pinch of salt
20 g of butter
PREPARATION
Crumble
Mix the nuts granola, the self-rising flour, the sugar and the pinch of salt. Cut the cold butter into cubes and add to the mixture. Knead with the fingertips into a crumble.
Muffins
Preheat the oven to 180 ° C. Provide a muffin-shape of paper cake cups.
Mix the self-raising flour, the whole-grain flour, the baking powder, the pinch of salt and the cinnamon. Strain the whole and set aside.
Beat the eggs with the sugar to a foamy mass. Gently sprinkle the sifted flour mixture underneath, along with the yoghurt, apple, oil and almond-apricot granola.
Divide the batter over the molds, fill them to ¾ of the edge. Sprinkle with the granola crumble
Bake for 20 minutes in the preheated oven.
Serve warm or at room temperature.
SIMILAR RECIPES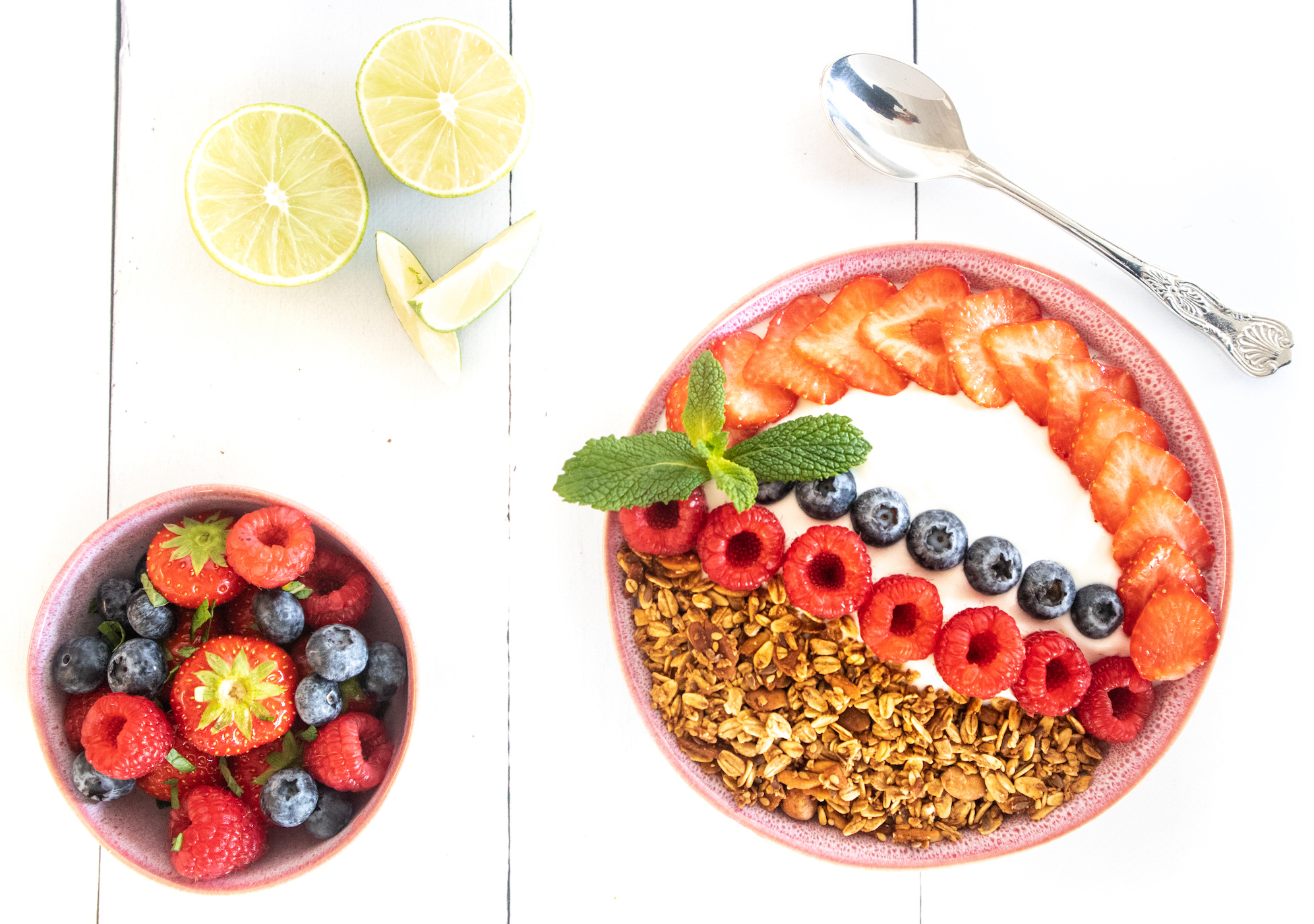 Met Nuts-Seeds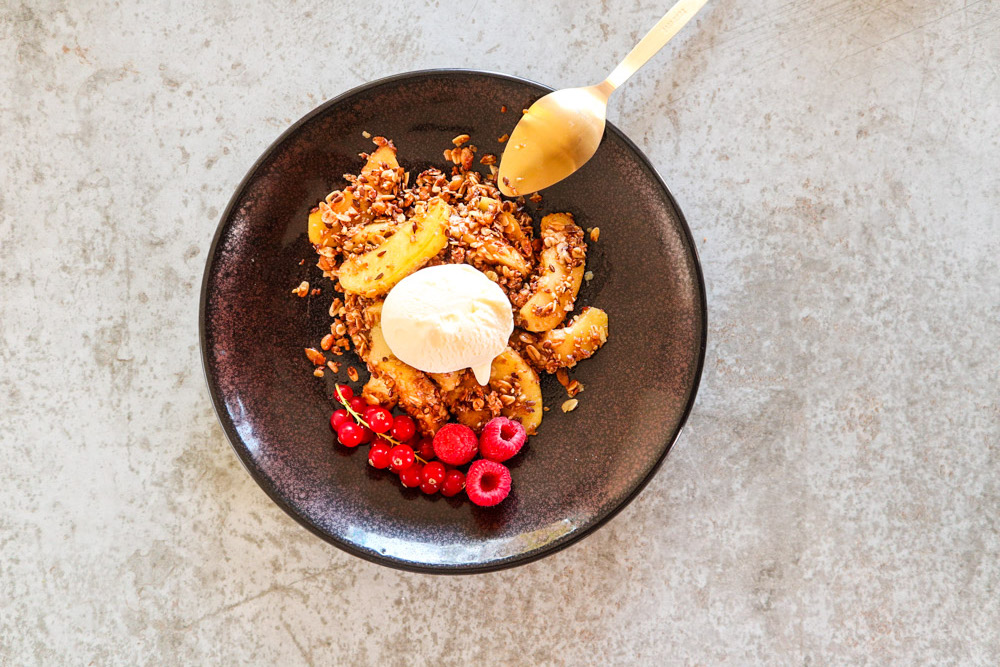 Met Nuts-Seeds