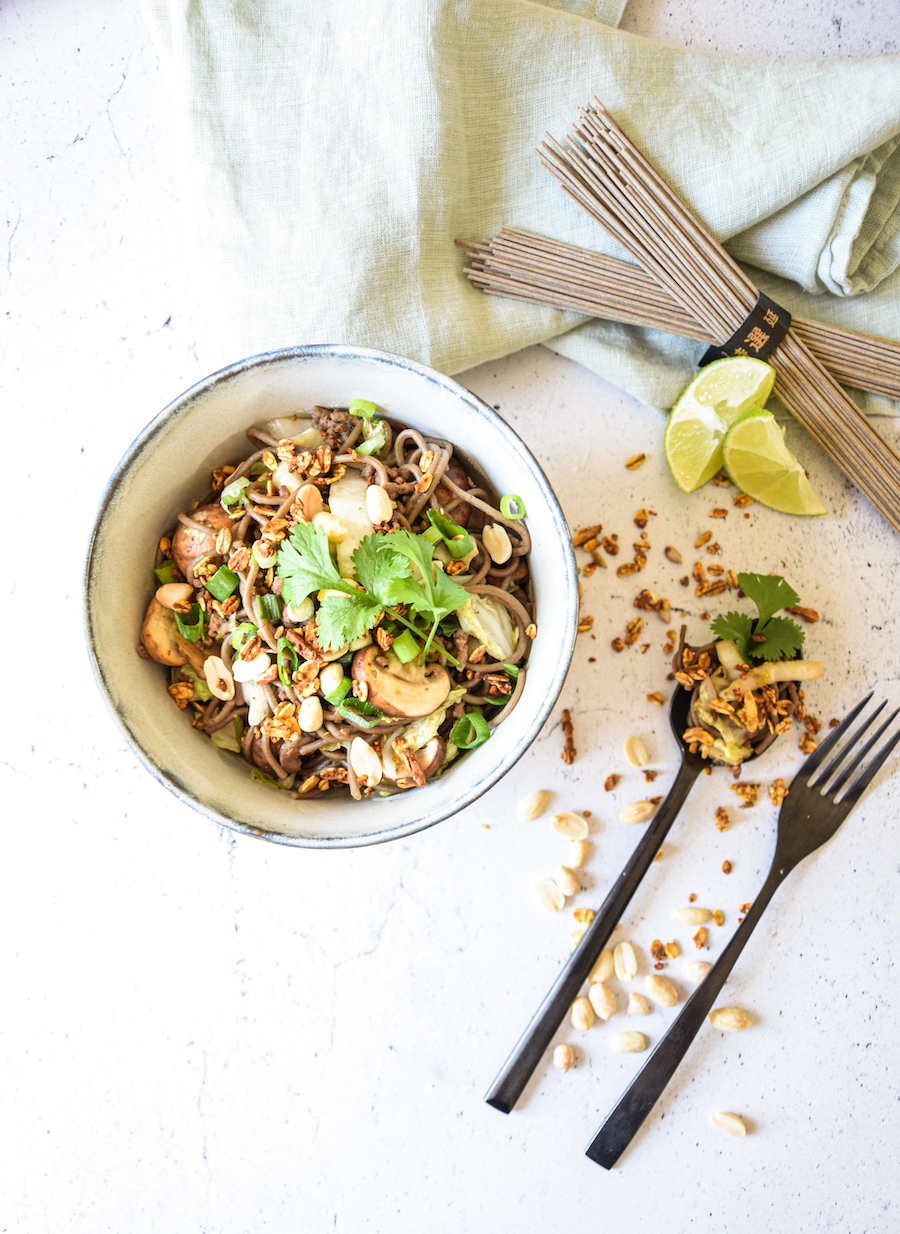 INGREDIENTS
100g soba noodles
150g veal mince
2 cm ginger, grated
3 tbsp soy sauce
1 clove garlic, pressed
250g mushrooms
½ Chinese cabbage, sliced
Juice of ½ lime
2 spring onions, in thin rings
Fresh coriander, finely chopped
2 tbsp unsalted peanuts
PREPARATION
Cook the soy noodles according to the instructions on the label. Make sure they stay al dente. 
Mix the minced meat with half the ginger and 1 ½ tbsp soy sauce. Fry loosely in a wok pan with peanut oil. Remove from the pan and put aside for a moment. 
Put the rest of the ginger, together with the garlic in the pan, stir-fry briefly and add the mushrooms and the Chinese cabbage. Stir-fry for a few minutes, but make sure the Chinese cabbage stays crispy. Add the boiled soba noodles, the rest of the soy sauce and the limejuice. 
Mix together and serve with the spring onion, coriander, peanuts and a slice of lime.  
Recipe from Sandra's Fast Food cookbook
SIMILAR RECIPES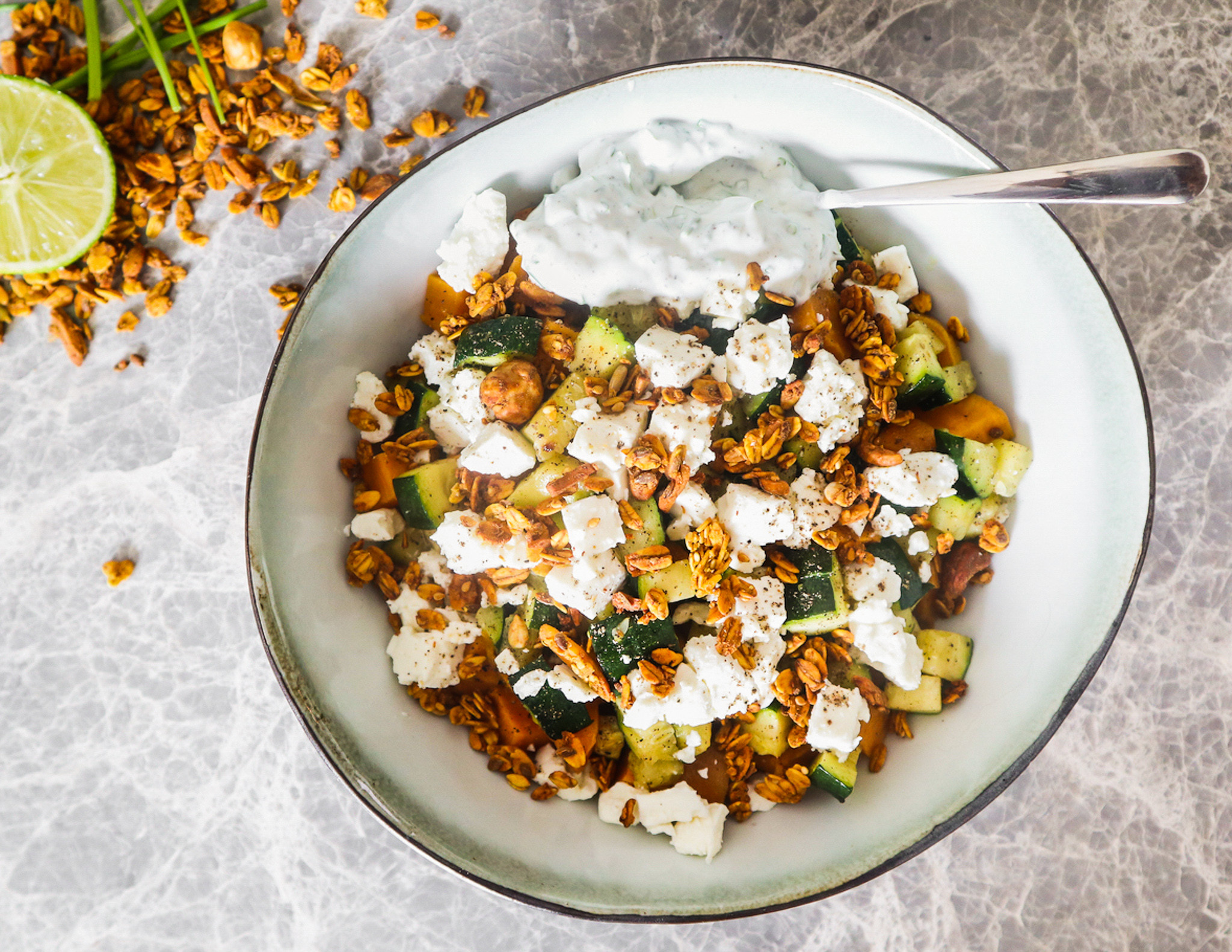 Met Turmeric Quinoa