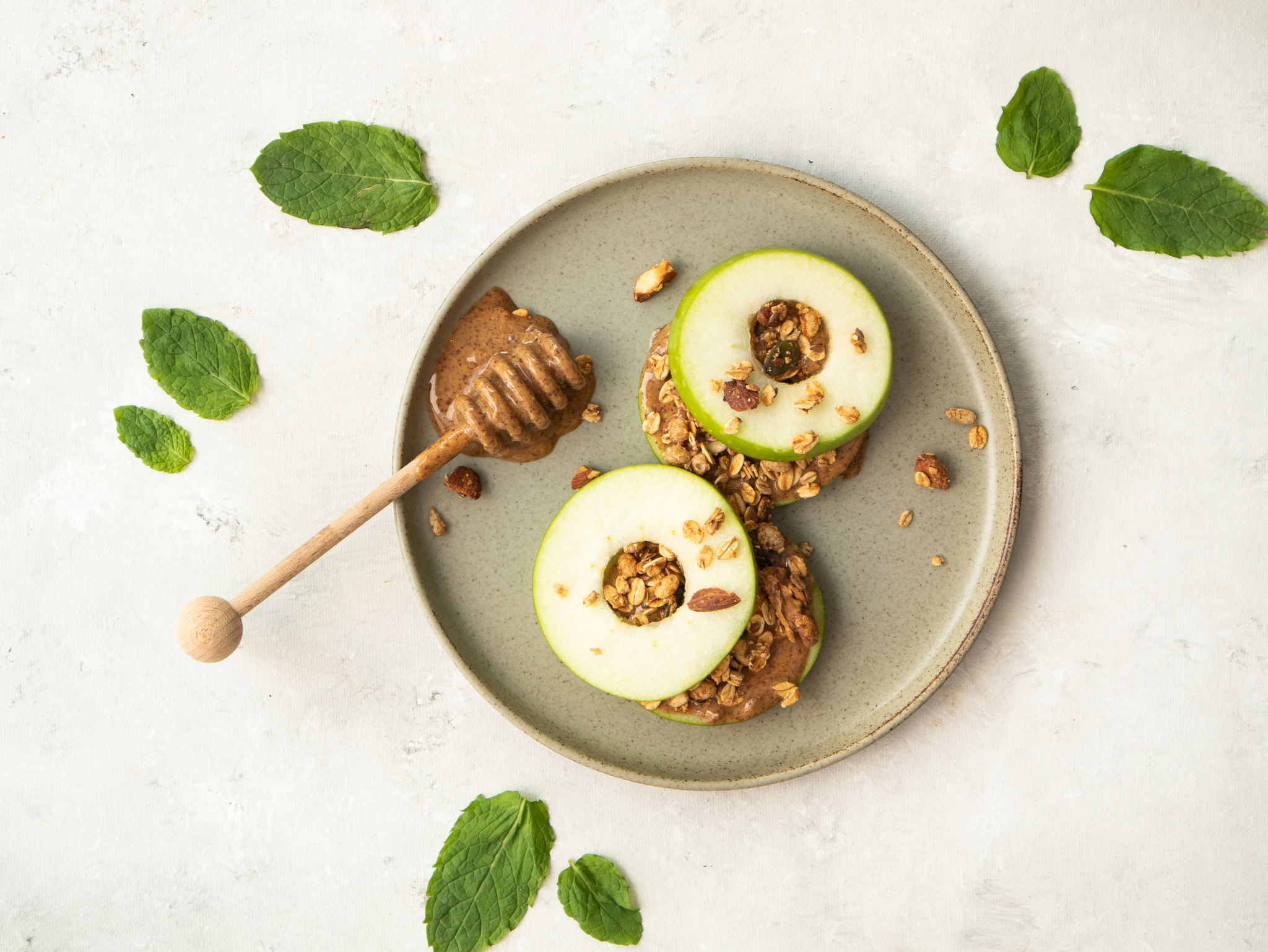 INGREDIENTS
3 apples
3 tbsp peanut butter (preferably organic)
3 tbsp XAVIES' Nuts Seeds
lemon juice (optional)
PREPARATION
Remove the core from the apples with an apple corer. Cut the apples into 0,5 cm – 1 cm thick slices. If you don't have an apple corer in the kitchen, then let the children push the core out of the slices with a cookie mold.
If you don't plan on eating the snack immediately, brush the apple slices with a little lemon juice to prevent discoloration.
Take half of the apple slices and cover them on one side with peanut butter. Sprinkle them with XAVIES' granola nuts-seeds.
Take the second half of the apple slices and place them on the other slices and press lightly. Dig in!
Love the combination of fruit and crunchy granola? Fancy healthier, fruity snacks? Be sure to check out our recipe for strawberries with chocolate and granola.
SIMILAR RECIPES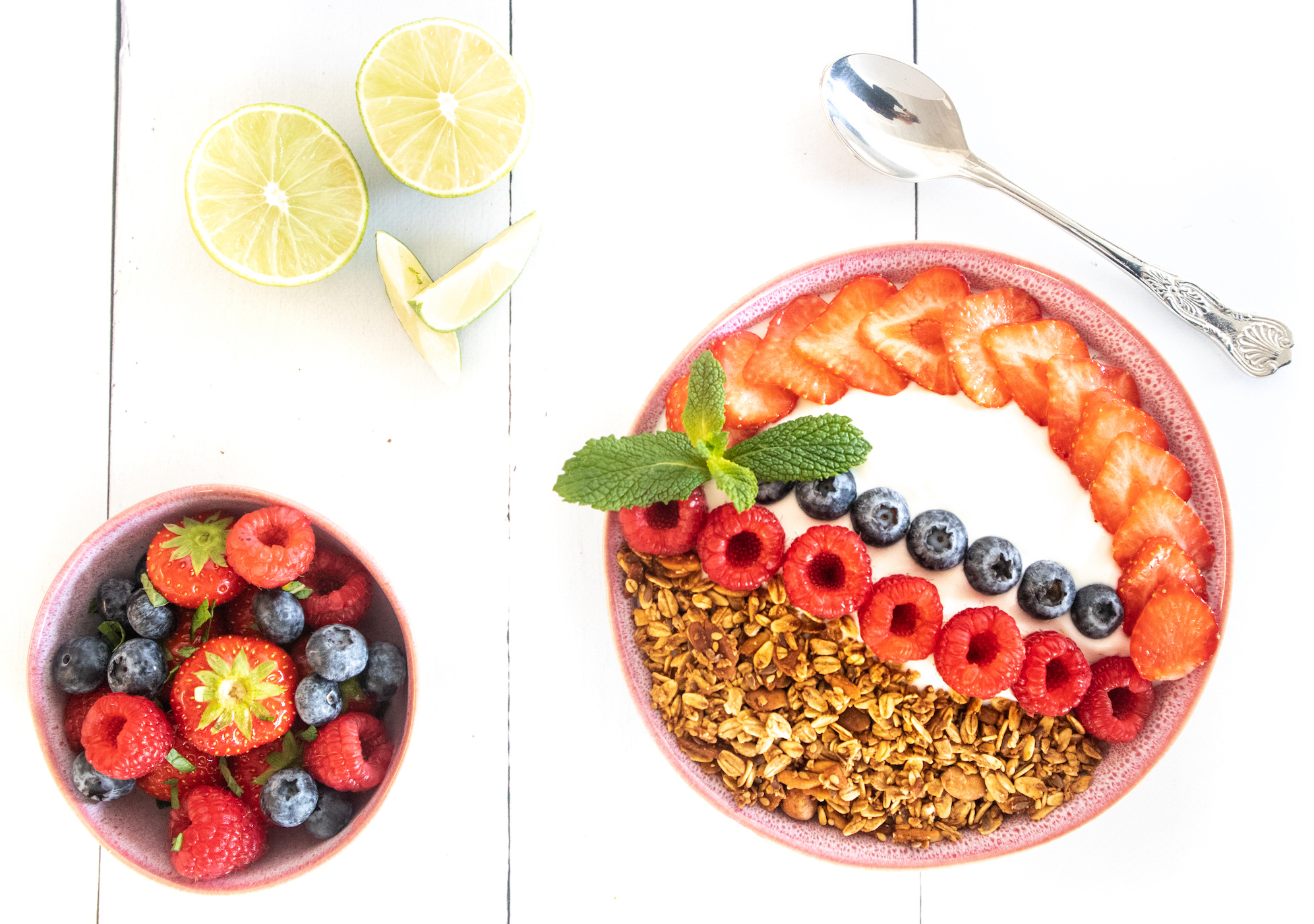 Met Nuts-Seeds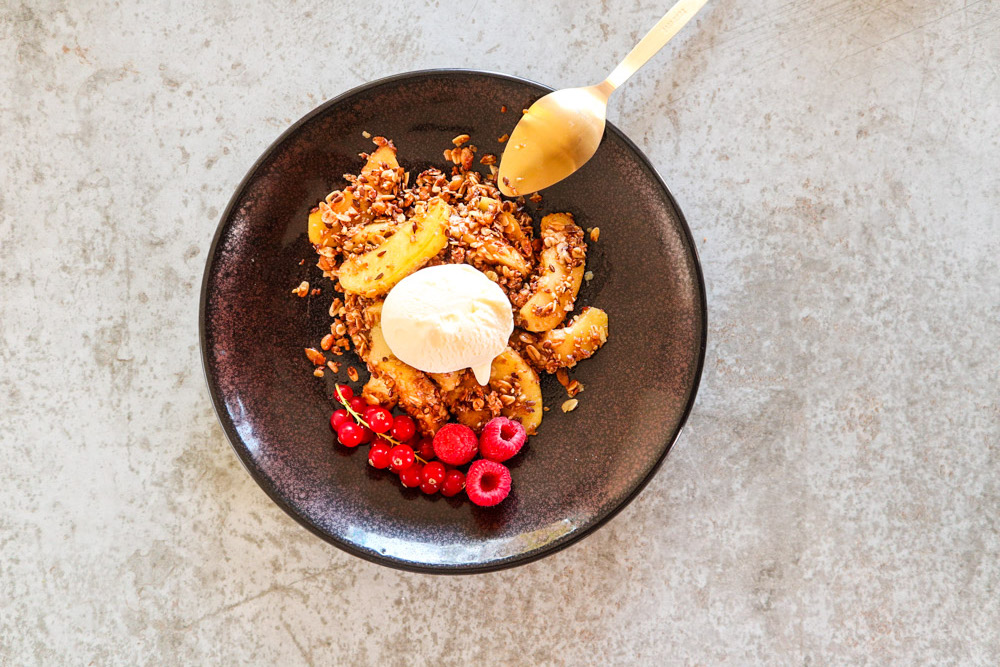 Met Nuts-Seeds